Bopgun have answered the call of the…
8th April 2016


A challenge designed to test even the strongest of pups.
We'll have to finish a course of physical endurance and compete against other packs. All to claim our territory and make our mark in Wolf Run history.
Follow our pack as we scramble around woodland, dive into lakes and clamber over obstacles for the chance to become a stronger alpha pack!
Watch out for our videos to see if the Bopgun Beasts had their day!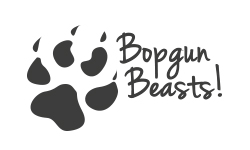 The Bopgun Wolves!