Bopgun helps Martin Grant Homes embrace social media to increase leads
24th October 2018
The Client:
Martin Grant Homes are a traditional, family-run and prestigious house builder based in the South East. Martin Grant's marketing was out-dated and did not reflect the contemporary, high quality homes they build. With an internal reluctance to invest in digital marketing it was up to Bopgun to prove them wrong.

The Challenge:
Their website required high impact visuals, a CMS system built in to allow for updates and a CRM system for collecting data, whilst having SEO in mind throughout. Therefore we gave the website a complete design overhaul and embarked upon a social media campaign via Facebook and Instagram using a combination of carousel, video and lead ads to encourage visitors to the site and obtain leads the sales team could follow up.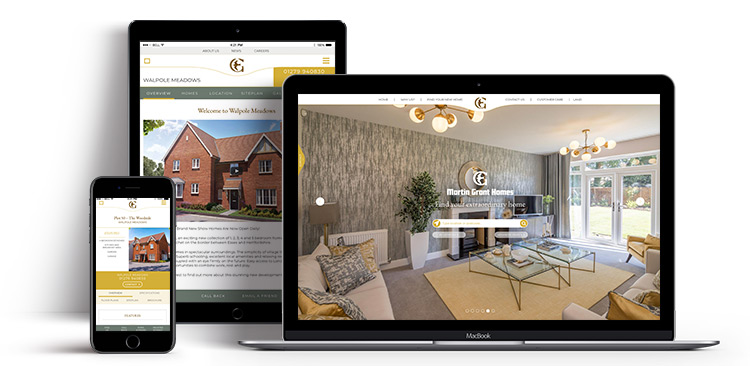 The Results:
We saw impressive improvements on the site within the first 6 months of launching the new website. Site visits improved by 27.6% and sessions were also up by 30.5%. Our responsive designed site also proved to be a hit with mobile users as 2/3 now on a mobile device. The updated Facebook campaigns also saw a dramatic improvement with over 2.8 million impressions and 720,086 individuals reached. These campaigns delivered 45,151 links clicks and gave us 1,274  leads. Safe to say it has been a huge success!
Head on over to the Martin Grant Homes website to see it for yourself!