Texture
12th May 2016
When designing for web it's quite easy to go down the vector flat design style, as it works on so many levels both for the designer and user. But sometimes what makes a website special is when it's designed in a way you wouldn't expect. For many years print and web have stood as separate roles in design, where every designer will have that secret preference of either or. However recently, we're seeing not only in design but film and even advertising a thirst that challenges and blurs the line between the two worlds. This brings us to our best of the web topic this week, Texture.
Texture and handmade design is appearing throughout all elements of design, giving creative a 3d almost realist feel that creates an evocative world that draws the user in. We're also finding that designers are going back to the handmade process in how they apply their creative, for instance in films such as 'Corpse Bride' and 'Coraline,' where the world the story creates is completely animated by hand and specially crafted models, not using renders or digital means, but tying it all together using stop frame animation. This makes the stories more endearing, personal and almost create their own atmosphere that sometimes digital films  don't quite connect in the same way.
1. The Lost Thing – A story of creatures and texture
With worlds and atmospheres in mind, lets kick off with the beautifully crafted website 'The Lost Thing.' This gorgeous bit of creative showcases a quaint little book about a boy that finds a creature on a beach and tries to help him find his way home. The site pulls from the sweet little book cover that almost has a letter pressing, old worldy typographic feel, drawing the user into his little 'creature dilemma.' We see layers of animations, such as the little gauges which act as a menu to the site, with little blooms of steam, extremely subtle, every few seconds; And even down to the background treatment, a beautiful watercolour effect that creates the world itself and paves the way for the layering of those exploratory animations. Even the little handles on the train cart bob up and down slightly, which don't add anything physically speaking e.g. to the nav, but by delivering those small treatments are what elevates design from other sites, where every part has been considered.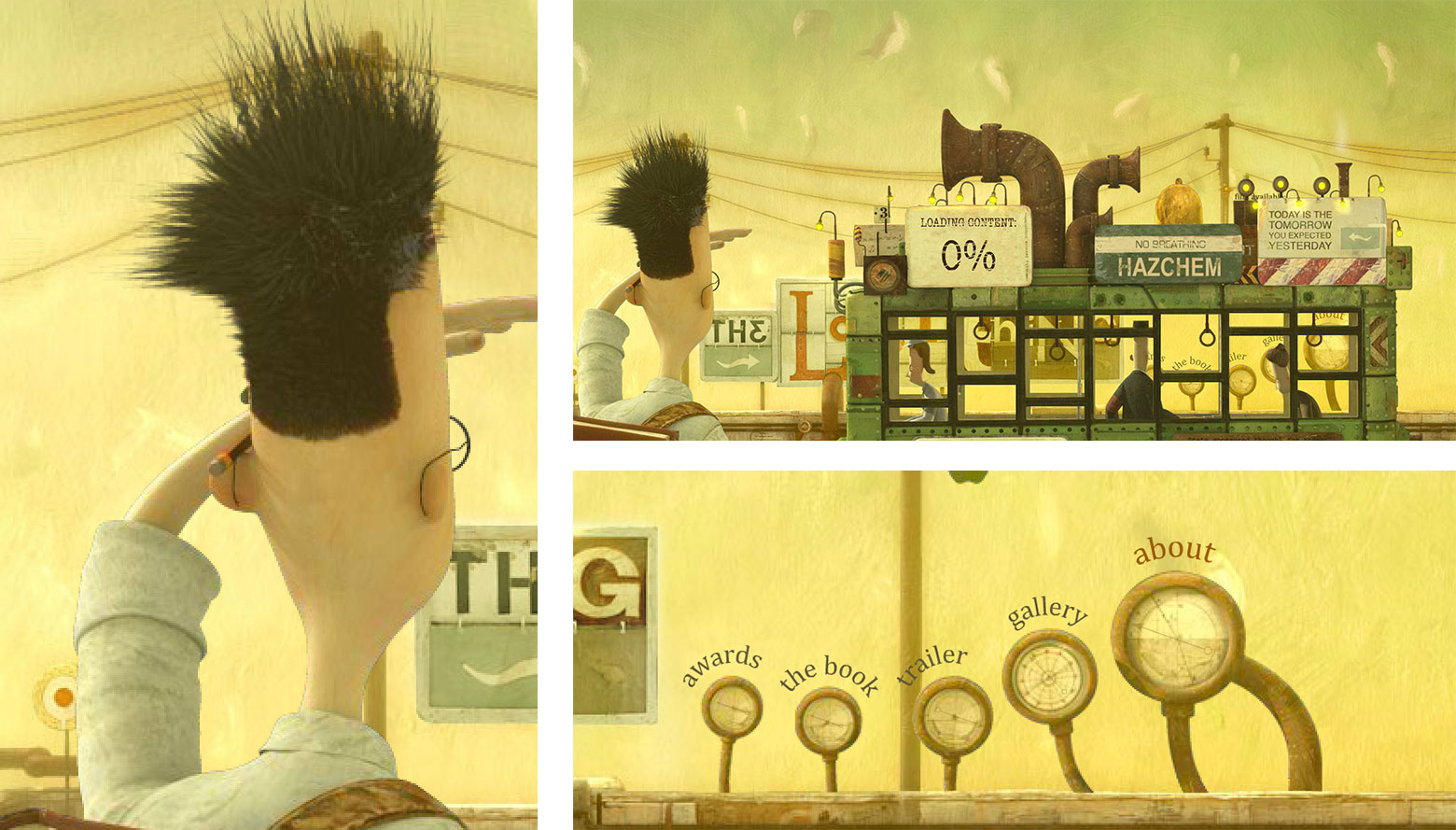 2. Ithaca Bakery – A history through texture and watercolour
From pure texture to hidden texture, the Ithaca Bakery's website brings the real world to the user in a combination of collage and background texture. Although subtly in areas, still elevates the homemade feel of the bakery's brand. Interestingly, this is another texture site that uses an exploratory, interactive technique via their menu, using the 'Las Vegas' 'old world diner' style signage to navigate around their site. The painted, textured and raw treatment of the little building generates a historic feel that works so well with the long established bakery, cleverly done.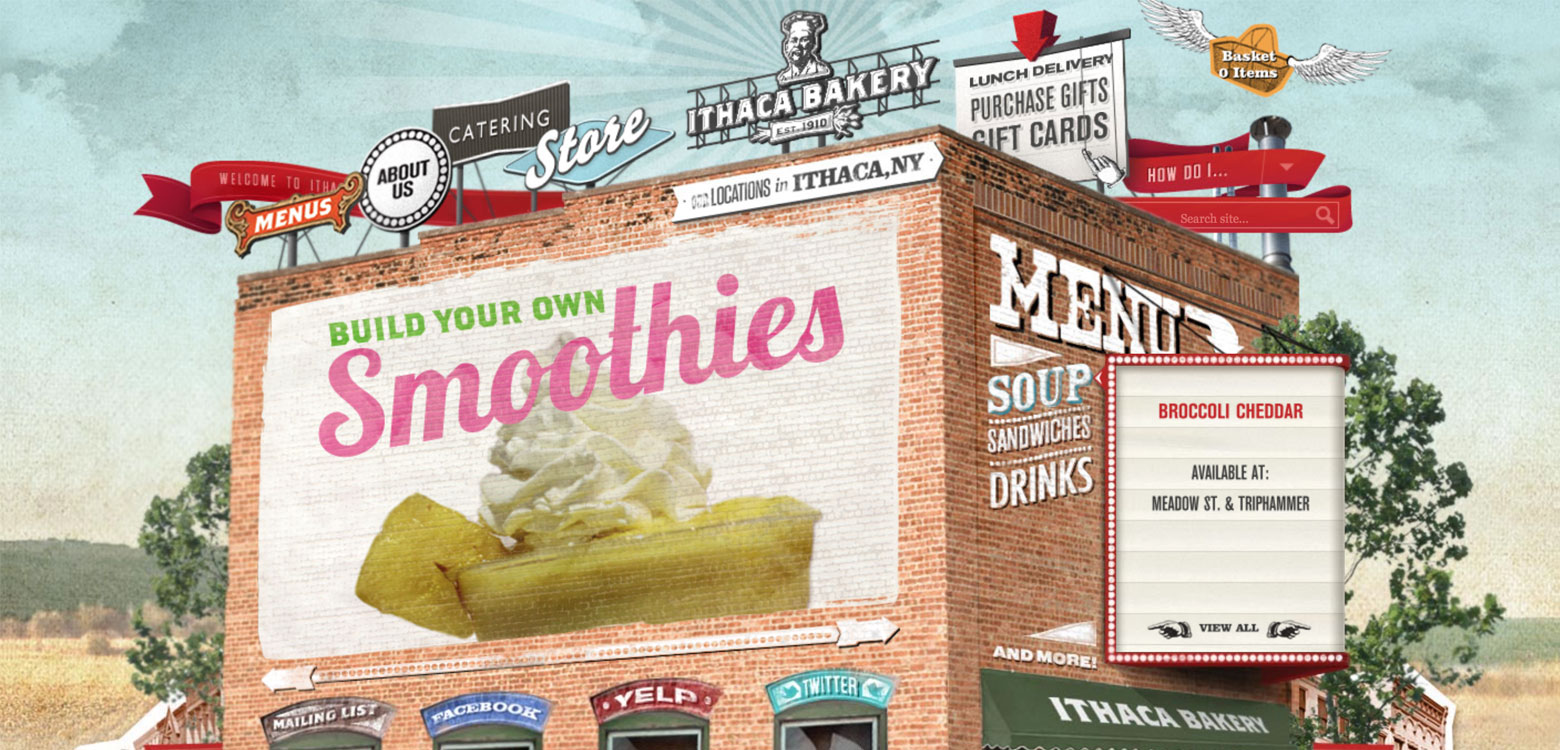 3. Michelberger Booze – A world of surreal textures and ideas
Talking about atmospheric design, this site definitely delivers one. An unusual feeling world, where anything could happen, both through the design and animations that take place. Quite similar in feel to the movie, 'The Grand Budapest Hotel' film referenced in our 'Best of the web – colour' blog post the other week, where the textures and design mediums used, such as watercolour and raw ink work sets a 'Salvador Dali' esque tone to the brand's website. The user is asked to scroll through the site of ink drawings and layered scenes that create a story of the brand's products. An unusual but highly crafted piece of design that breaks out of the digital realm and reflects this atmosphere into its packaging, through it's bottle design. A lovely reflection of design literally jumping off the paper/screen, where a highly memorable site and product is delivered.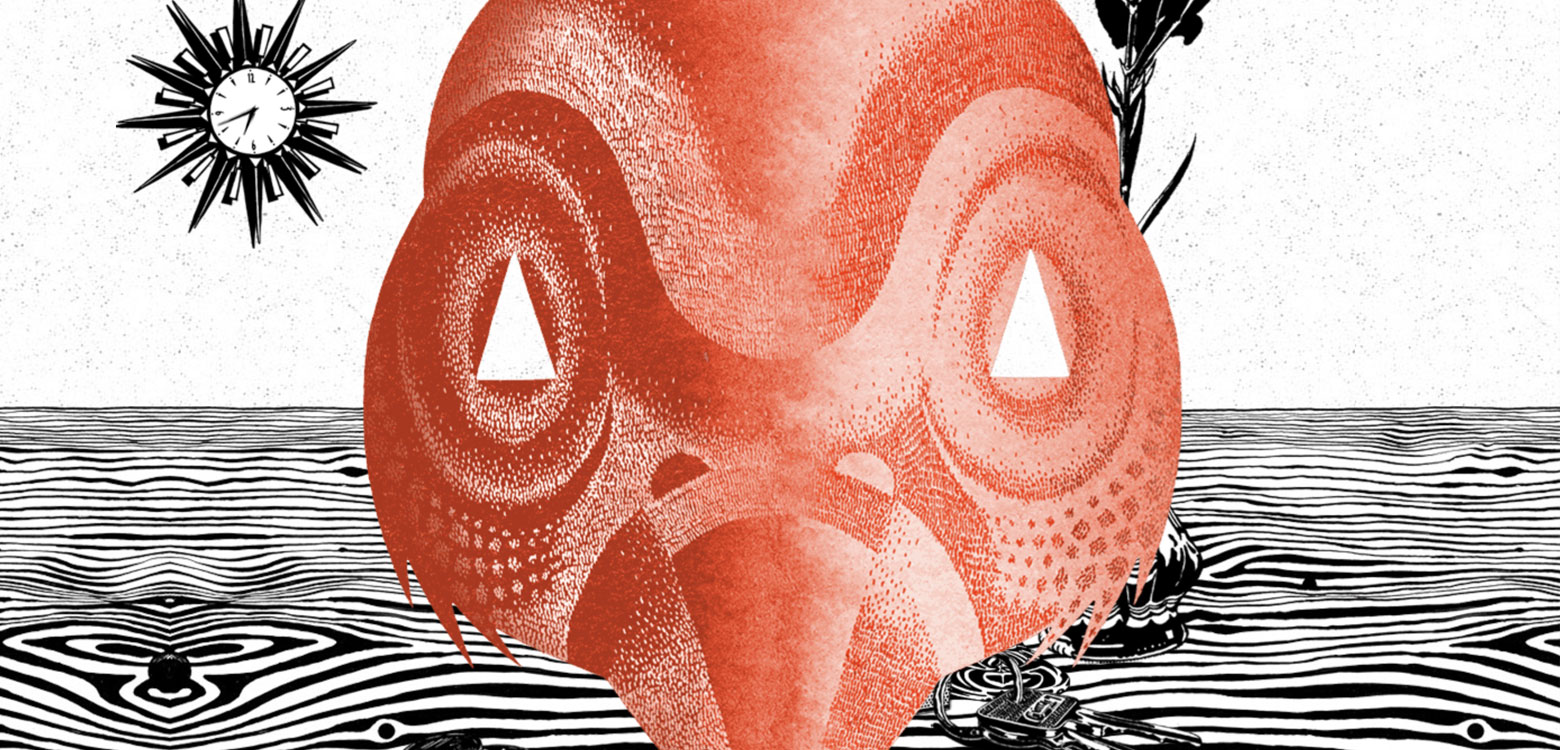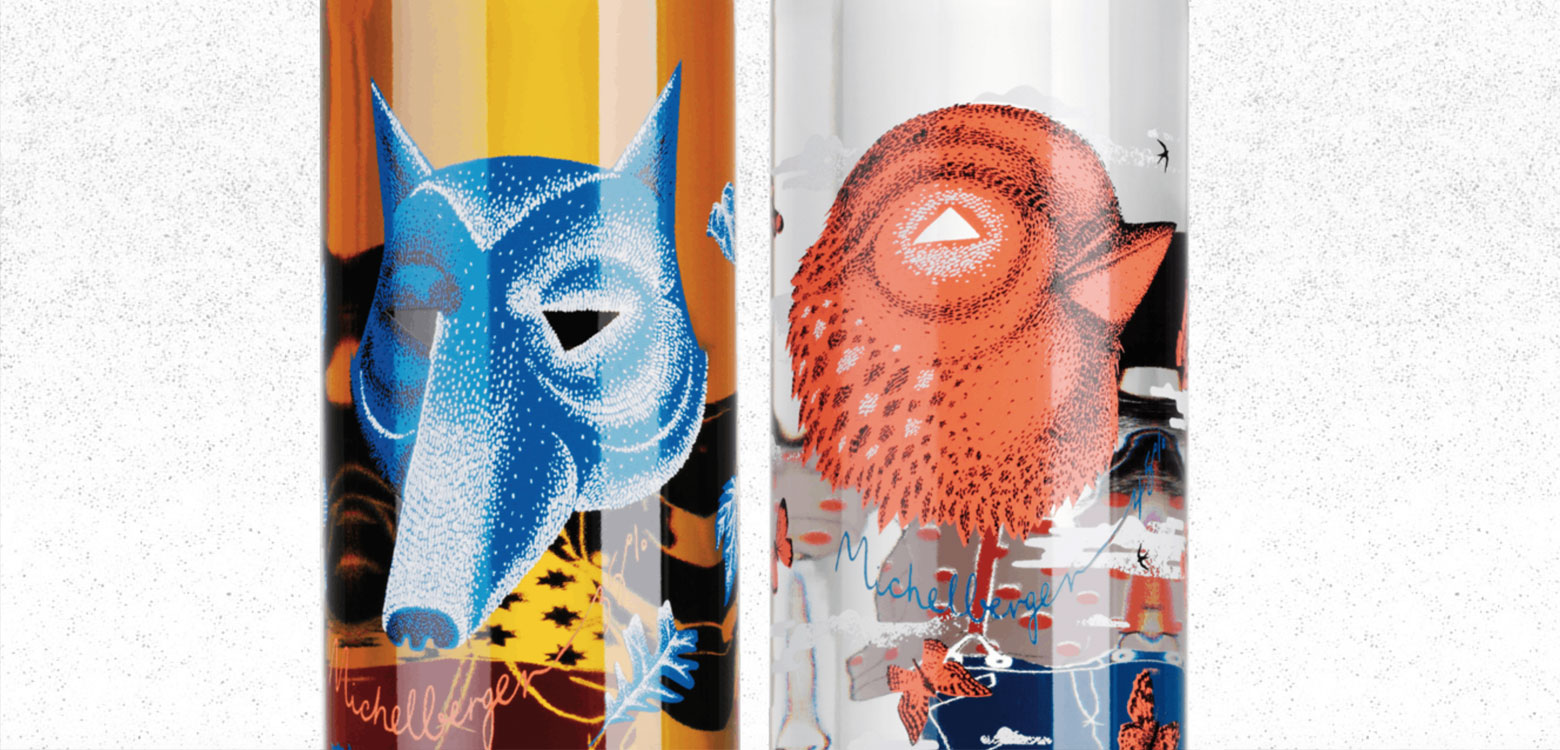 4. Artifact Coffee – An exploratory textured journey through coffee
You knew there was going to be some sort of coffee reference here, we are designers and developers after all. This highly textured site is exploration personified. Another site that uses a different approach to menu navigation, where the user must discover the different sections to investigate the site further. We love the telegram, historical journey feel that we're taken on, from the old typographic styles to the ink ribbon stains on the background paper, you feel like you've gone back in time, which adds to the validity of the coffee's history. Interesting that imagery is to a minimum here, where the typography becomes the main attraction, as it used to be back in the letter press days. Beautiful and definitely worth a look.


5. G'nosh – A tasty blackboard journey through gourmet cooking
With food, it's all in the eyes, it's what we see first that attracts us to a plate, whether this be the dish at hand or the description on the menu, we eat with our eyes first. G'nosh's site does exactly this. Bringing the ingredients up front and centre shows an urge not to hide behind any ingredient, but also adds an excited cooks counter tone to the site, where you feel, as you explore, that you are the cook yourself, navigating around the bench. The blackboard feel brings memories back of country pub meals with lush specials boards, creating an exploratory scene that draws the user in, to finding out more or as little as they want to, so not to informationally overwhelm. We especially love the ingredients and birds eye view angle of the site, adding texture and a homemade feel that marries well with the type of cooking they're trying to relay.