HOW WE TRANSFORMED A STATIC BROCHURE WEBSITE INTO A DYNAMIC, LEAD-GENERATING SITE
Client: Dovetail Subscription Management Services
What we did Web Design, WordPress Custom Build, Hosting, Content Management System
The client
Dovetail Subscription Management Services is an industry leading B2B provider, servicing major national and international groups including Dennis Publishing, the Financial Times and The Spectator.
They offer a complete subscription management service, via their own platform, that enables businesses to sell content and services alongside managing contracts and customers.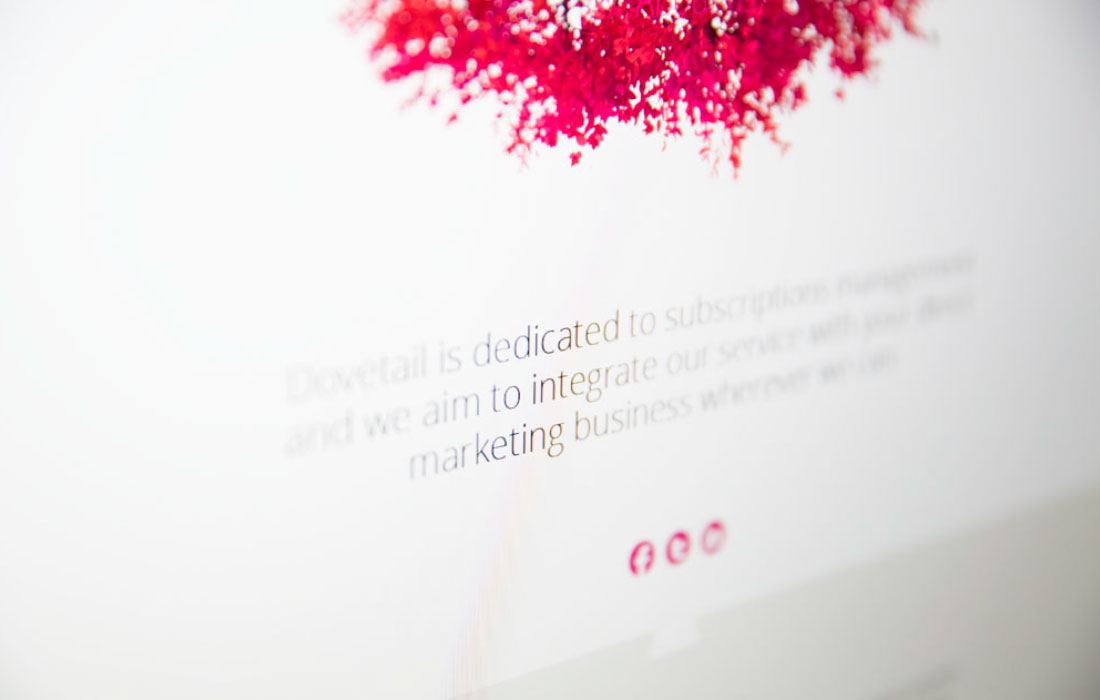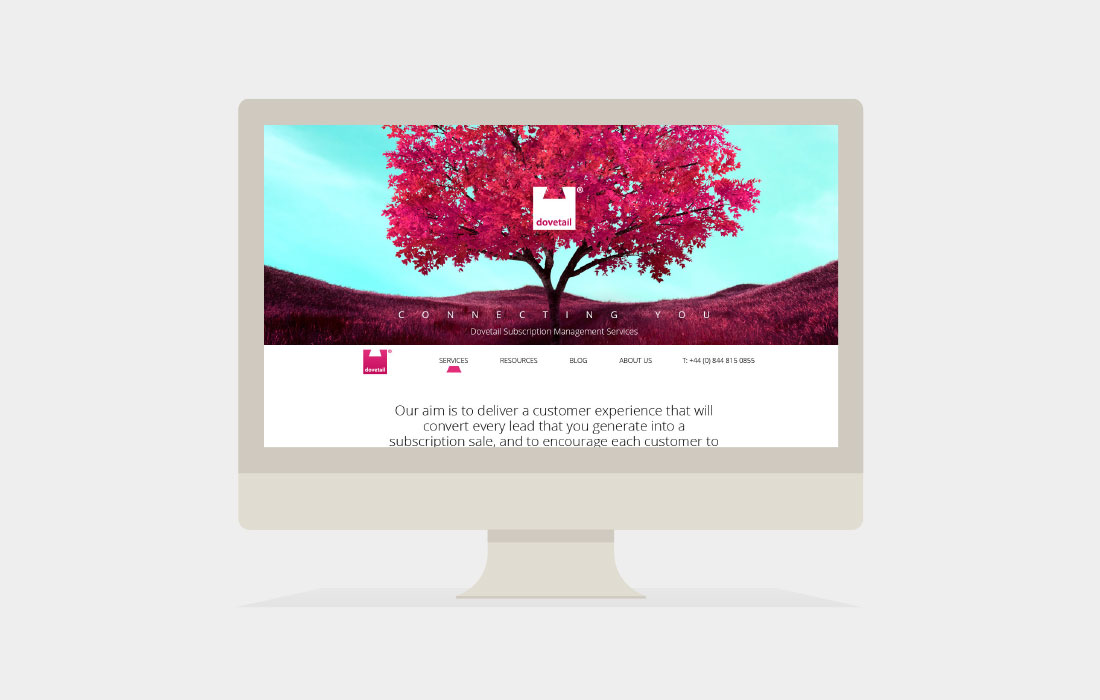 The challenge
Dovetail's position at the forefront of their sector meant that they had outgrown their old website: a static brochure site that really wasn't doing much to drive sales or reflect the cutting-edge nature of their offering.
A key objective was to generate relevant traffic with leads from organic search, putting Dovetail's brilliant content at the heart of the website.
To achieve this, we also needed to create a content management platform that would be user-friendly for Dovetail's in-house team: accessible for non techies but without sacrificing the functionality required to manage a wealth of real-time information, industry resources and live blogs.
Bopgun solution
Working closely with Dovetail's marketing team, we built an eye catching layout that brought the design up to date with the latest responsive web technology, and a user offering the optimum balance between generating leads and providing information for existing clients.
Meanwhile, our web developers built a bespoke back-end content management platform so that the Dovetail marketers can easily keep adding the blogs, research findings and all the other superb content that makes their website tick.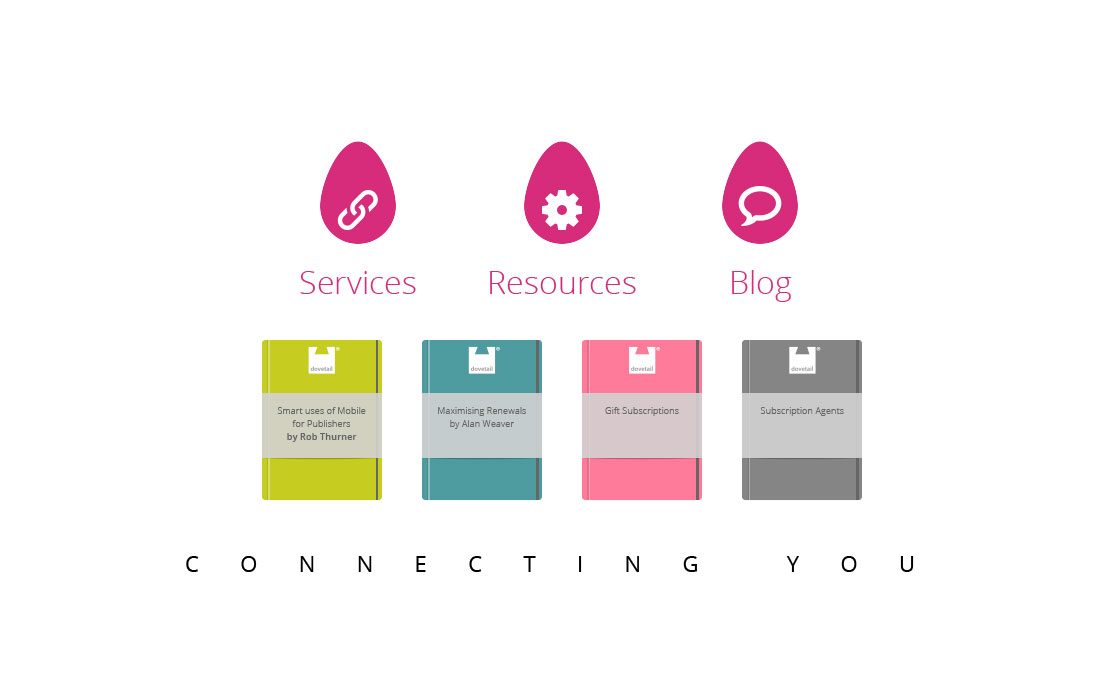 "I chose Bopgun for their creative talent. Anyone can build a WordPress site these days. Today, the subscription economy is about much more than magazines. My design brief was "keep the pink, lose the magazines" you guys did the rest..."
Gill Lambert - Dovetail Subscription Management Services

Yes, we're on top of the latest web technologies, ­but more importantly our commercial understanding means that we can create the dynamic site that your business needs to achieve its goals