Can small businesses afford not to have a digital presence?
1st May 2020
For some, 'going digital' is seen as a costly and unnecessary commitment. Years ago if you were looking for a specific service or product you were likely to use 1 of 3 resources. The yellow pages (or any other local directory), recommendations from friends or advertising outlets such as flyers or radio ads. And whilst all of these advertising strands are still successful today most audiences have altered how they look for specific information.
Did you know that it is estimated that over 85% of people use the internet to start their search for a new product or service? To go alongside that these users will use a website to form judgements of the company. Considering the company's worth and quality by their digital appearance.
Businesses that are willing to change and adapt are reaping the rewards. So, if you're still not convinced that you should make the move to add a digital strategy. Alongside the potential of missing out on 85% of customers isn't enough we have a few more reasons for you to consider.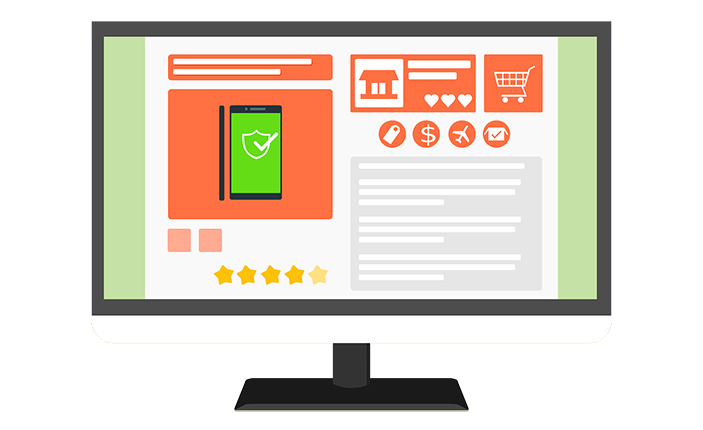 What do we mean by 'going digital'?
There are a number of ways you can start integrating digital into your business strategy. From more expensive options to some that only cost you your time.
Website: This is the big one. Look at a website as your brands digital business card or shop window. It represents your company; it's values and offering.
Blog: A blog can be separate too or integrated within your website. Running a blog that delivers exciting and relevant content can help to expose your brand to new audiences.
Social Media: The cost-free option, unless you decide to go down the route of paid advertising. Again having an active social presence will put your brand in front of new audiences. It's also a great tool for instant feedback!
What are the benefits?
We've already mentioned a few. The ability to get your brand in front of new audiences and garner instant feedback. However, it's 2020 and one of the number 1 priorities of most customers is convenience. If you have a website or social media platform your company is accessible 24/7. Whether that an eCommerce website with 'out of office' hour purchases. Or scheduled evening tweets that open conversations with customers.

Blockbuster Vs Netflix
Blockbuster had a 13-year head start on Netflix with the former opening in 1985 and the latter in 1998. Fast forward a few years and whilst Netflix was still struggling to get off the ground, Blockbuster were going from strength to strength. In 2000 Netflix made just $5million compared to Blockbuster's $4.5billion!
However, in 2001 DVDs became popular and Netflix was ready and established to fill the gap in the market. Meanwhile, Blockbuster carried on with the same business model not making the switch from VHS to DVD until 2004! As Blockbuster just got onboard with renting DVDs Netflix were already investing in having a strong digital presence. In 2007 Netflix launched its on-demand video streaming service. Although a much more basic version to what we know and love today.
Whilst Netflix invested in moving digital, Blockbuster carried on, as usual, refusing to adapt with the times. Unfortunately, they found themselves too many steps behind and in 2010 filed for bankruptcy.
I don't think my business model can go digital
You're not alone here. So many people with a traditional business model believe they can't make the move to digital. Or that their customers wouldn't respond well to it. But it just simply isn't true. Donald Russell is a butcher based in Scotland supplying products to consumers and restaurants across the UK. However, they are not your typical butcher's thanks to a successful and unique business model. With the convivence of supermarkets, Donald Russell realised his business needed to move with the times. Even though no other butchers had taken the leap to go digital.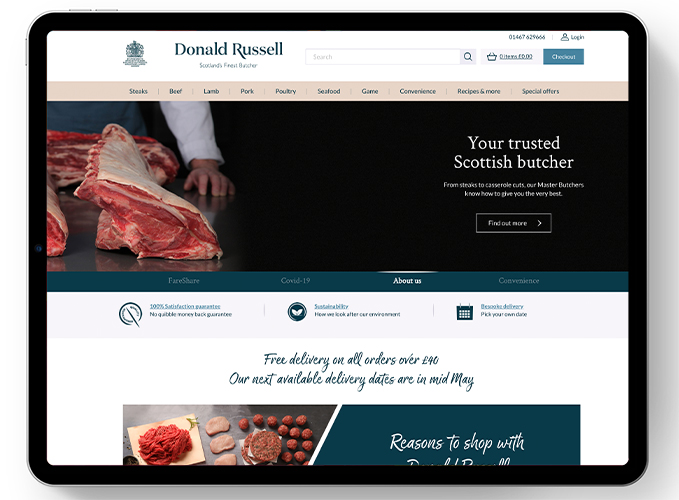 Committed to improving the customer experience he now offers a personalized, digitised service. Customers can do everything you would expect from an online butcher, from searching for products, selecting the weight and quantities of items to setting up an account to save card details and delivery information.
But beyond that, they have also put together a host of recipes, guides and how-to videos. Allowing their customers to go beyond the transactional element of simply buying their meat and veg. By focusing on their customer experience and making the move to digital Donald Russell is becoming an acknowledged leader in a niche market with the success levels to match.
So, to sum up
What is the core mission of any business regardless of its forte? Without a doubt, it is to deliver excellent customer experience. Yes, sales and revenue are important but strong customer experience is at the epicentre of it all. At the end of the day, a company that isn't able to satisfy their customer's needs will struggle to survive in a highly competitive environment. And with so many businesses carving out their own pocket of the internet, can you afford not to have a digital presence?