Launching the new Women's Running Website
17th December 2019
Women's Running is the UK's only running title dedicated to helping women enjoy and improve their running. Created to enthuse all runners with inspiring features and invaluable advice, the website is packed with workouts to build strength and endurance, as well as delicious recipes and nutrition advice to properly fuel your training.
Following on from the Magazines fresh new look Anthem Publishing asked us to refresh the website. The existing website was inherited when Anthem purchased the publication in 2018 but it was soon apparent they needed to develop a new mobile-first website, after all, over 60% of all website traffic comes from users on mobile devices.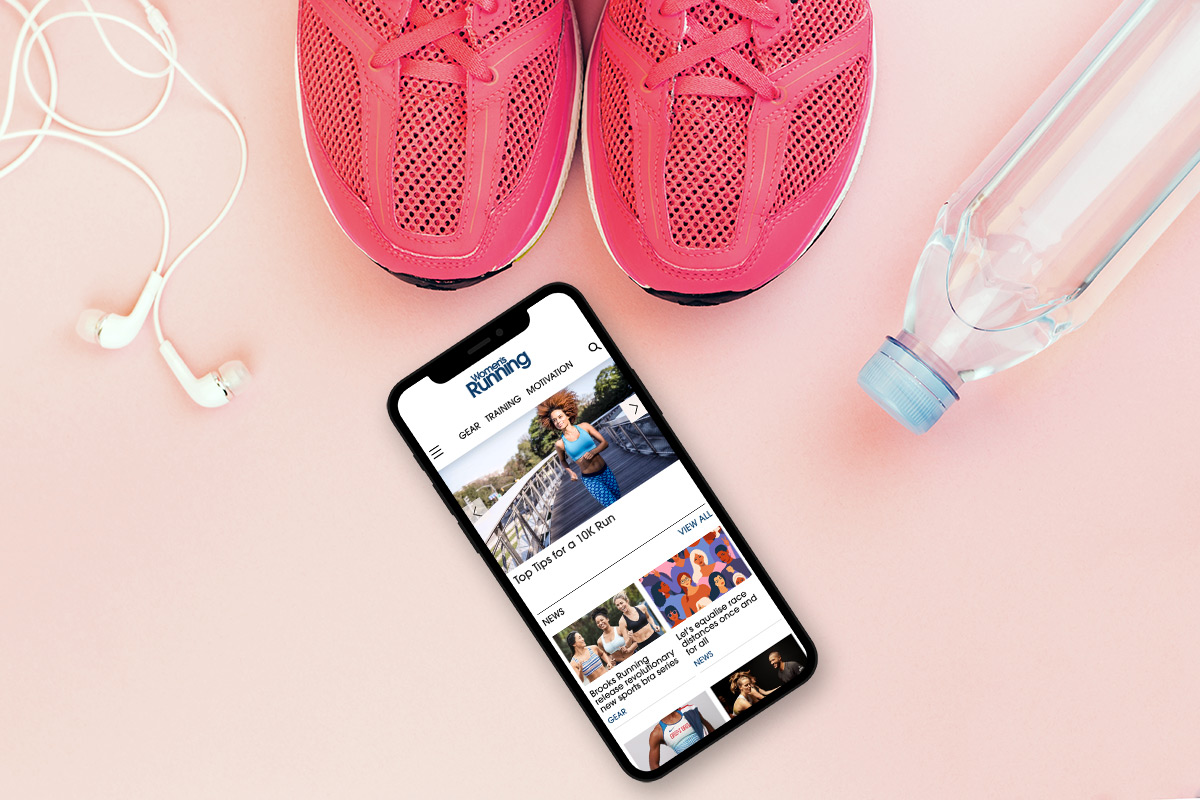 Our key aim for the new Women's Running website was to enhance the experience of the user. An essential new feature to the website is the addition of a permanent section for beginners. Anthem were keen to expand the target audience, encompassing younger novice runners. This group is interested in health and wellbeing over racing. All content needed to be presented in a way that appealed to both groups of runners, but having a specific area for beginners makes the website less daunting. This ultimately helps the appeal of Women's Running to those younger visitors.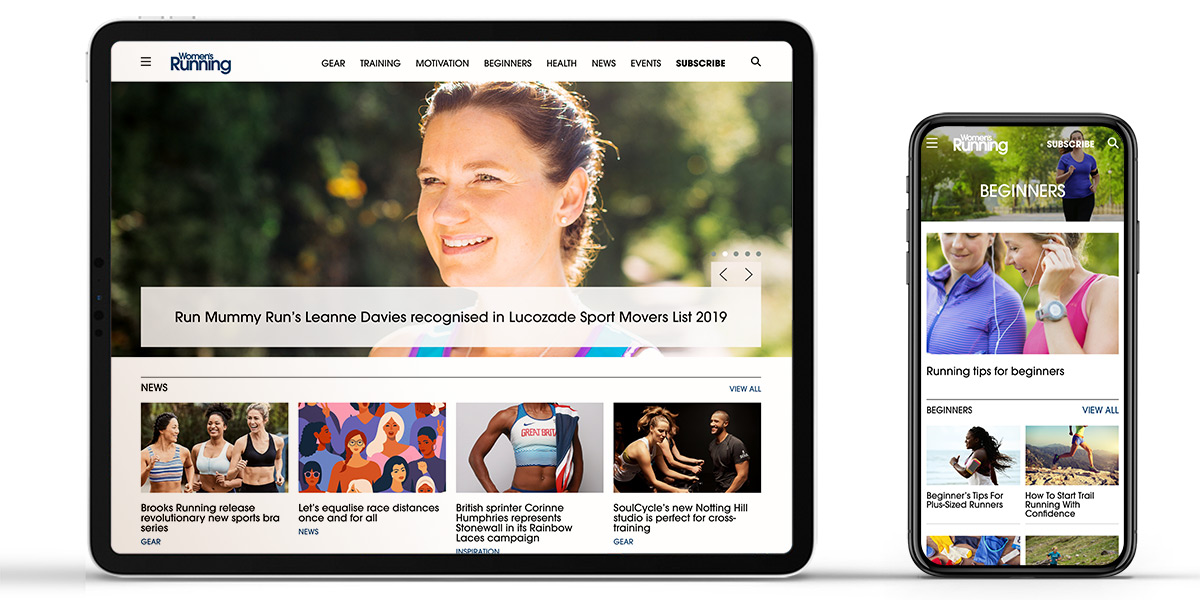 "As the template is very similar to veganfoodandliving due to the amount of content, I wanted to give Women's Running its own personality. The main change was adding inspirational, motivational and relevant imagery to the header titles. This really brings character to the brand's online presence and gives the users journey more authenticity."

– Jake Hinds, Creative Designer