How long tail keywords can increase your search traffic
15th January 2019
Do you ever feel that you write great content but no-one ever reads it? According to a study by Ahrefs a massive 91% of content gets no traffic from Google and with over 3.5 Billion Google searches every day it's easy for your work to get lost in the crowd. However by using long tail keywords, and using them effectively you can make steps to change this.
What is the difference between short and long tail keywords?
Besides the obvious difference in length, one will get you a highly engaged audience that resonates to your content. The other could get you more traffic but of a lower quality. To clarify, short tail keywords usually consist of 2 words such as 'social media'. Now this is such a generic phrase, that if you were to search it on Google you would get approximately 9.2 billion results! Trying to find the information you require within all those results is like trying to find a needle in a haystack. Now imagine, you have spent ages writing great quality content to share but your audience are spending so much time trying to find it, that they either give up or get their information elsewhere.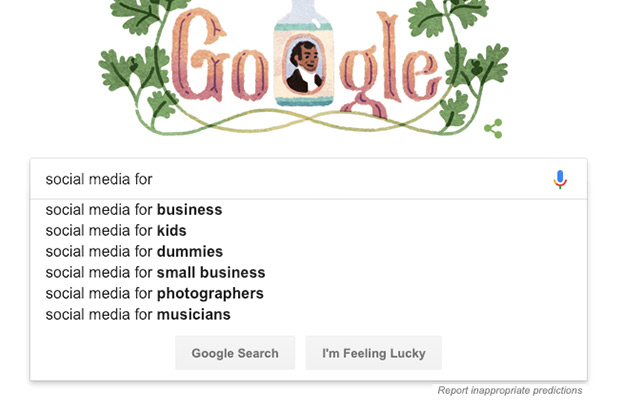 Now if we take a look at long tail keywords (anything with more than 3 words) using our previous example and extending it to 'social media for beginners'. This phrase now gives us a much more detailed look at the subject of the blog, just by adding 2 extra words. The target audience can now search and find your content much easier compared to the first search. As a comparison a google search for this term will turn out 265 million results, 9 billion less just by extending the keyword phrase slightly! – Yes, 265 million is still a high number but remember this only one of many factors to get yourself onto page 1 of Google search results.
How do I get started?
Seeing as long tail keywords convert 2.5 times better than short tail keywords you may want to get started with this sooner rather than later. But where should you start? There are a number of tools to help you out here. Google Keyword Planner is a free tool that helps you find the right keywords that will get you the most traffic. You simply enter a topic, keywords or a phrase and Google will return with keyword suggestions. Alongside this you will also see the average monthly searches for that keyword/phrase and the level of competition. Google auto complete is another freebie that can help you out. Start typing the keywords in to Google and the autocomplete feature will show frequently searched long tail keyword phrases. Side-note: this is a great place to get content ideas if you ever need inspiration!

Once you get the hang of it, long tail keywords are and easy and effective tool to maximise your Google search traffic. The great thing is that it is easy to track if it is working. Just pop onto your Google analytics and monitor any increases in search traffic. Try it for yourself and see if you notice the difference.