10 Years of Bopgun: We're in Net Magazine again
8th November 2018
What a month November is turning out to be! We recently celebrated 10 years of Bopgun – (more on that soon) and now we are excited to share with you, a glimpse into our studio in this months issue of Net Magazine.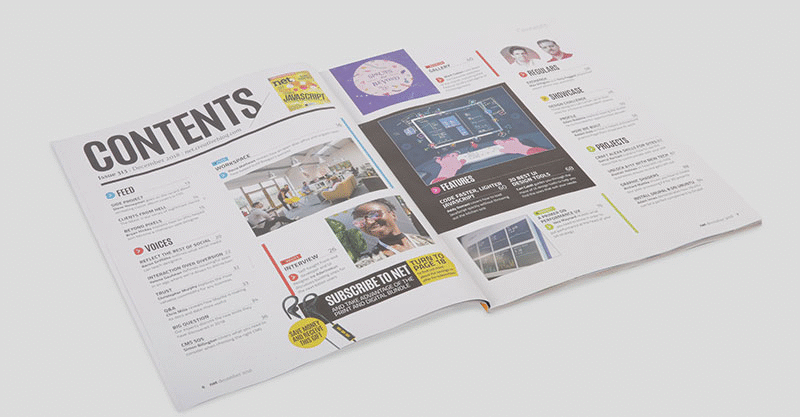 Situated between the beautiful Georgian city of Bath and the vibrant city of Bristol, our studio is nestled on a farm in Wick with more than 40 acres of land, perfect for our office dog Dexter. We moved to the farm 8 years ago but over the years we have changed studios 4 times as our team has expanded and evolved.

Over the past decade we've been busy building brands, campaigns and digital solutions for a wide variety of clients. This includes Sainsbury's, London and Country, Hachette Partworks, and Martin Grant Homes to name a few.

If you want to find out more about our studio check out the latest issue of Net Magazine and if you want to know what we can do for you then get in touch! We'd love to help tackle your creative problems.