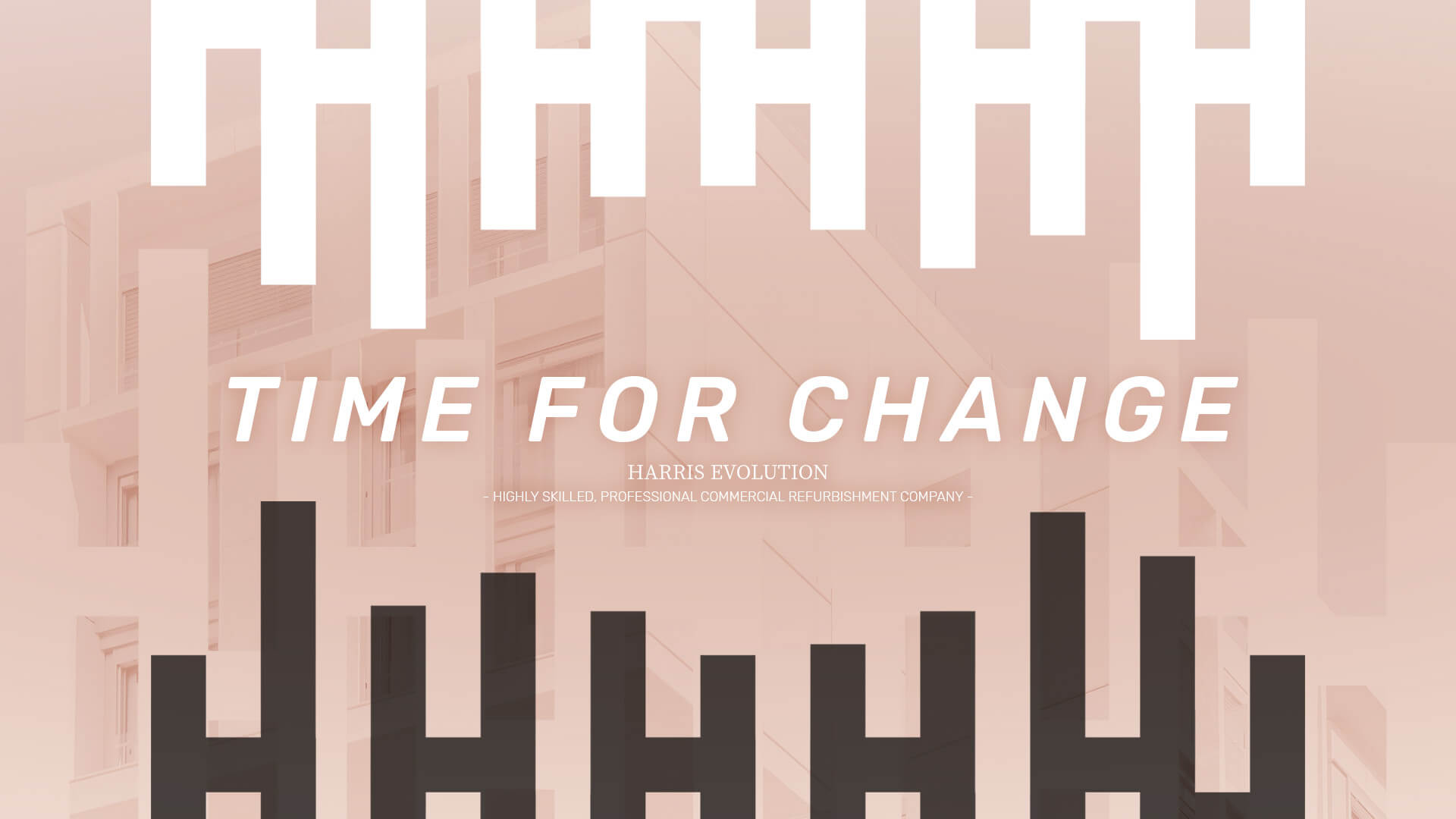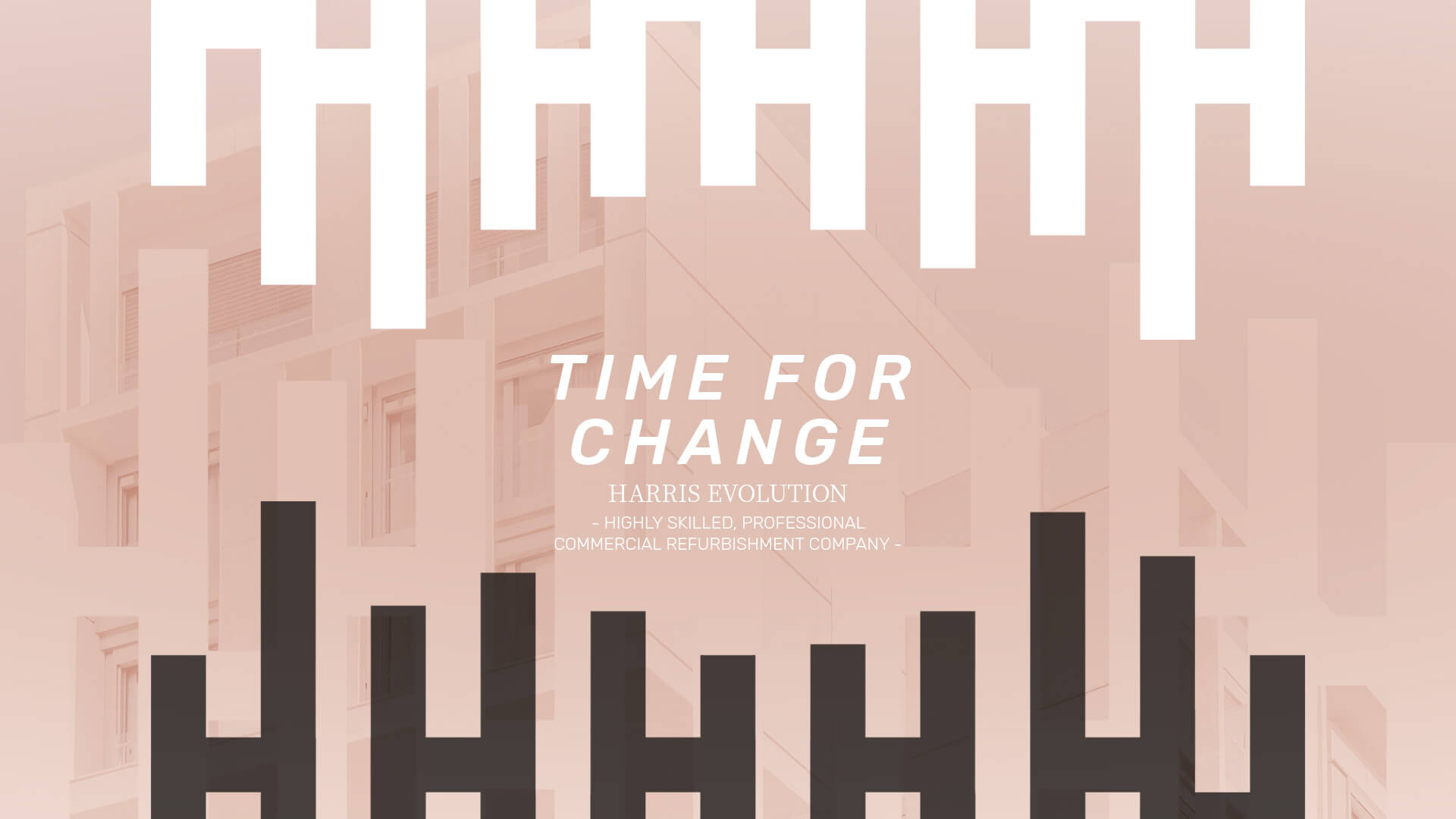 Working together to build a better way
Define Problem:
Harris Evolution are a professional refurbishment company who recognised the need to try and change a dated perception of the industry – its mindset, culture, stereotypes and approach. To support plans for growth Harris Evolution needed to further develop their brand to clearly reflect the positioning of the business and to appeal to the industry on a more emotional and personal level.
Design Solution:
Harris Evolution pride themselves on building strong relationships with their clients, which is why it was important to take users on a journey from the very start, showcasing everything that Harris Evolution offers and what makes them different to competitors.
A new, fresh, clean look was introduced as well as a new colour palette to help soften the brand. The introduction of key value statements throughout the marketing materials gave the brand more emotion and personality as well as highlighting a new way of thinking for the industry.
A simplified website structure and relaxed, informal layouts help to create a sense of warmth and familiarity as well as improving usability and lowering customer frustrations.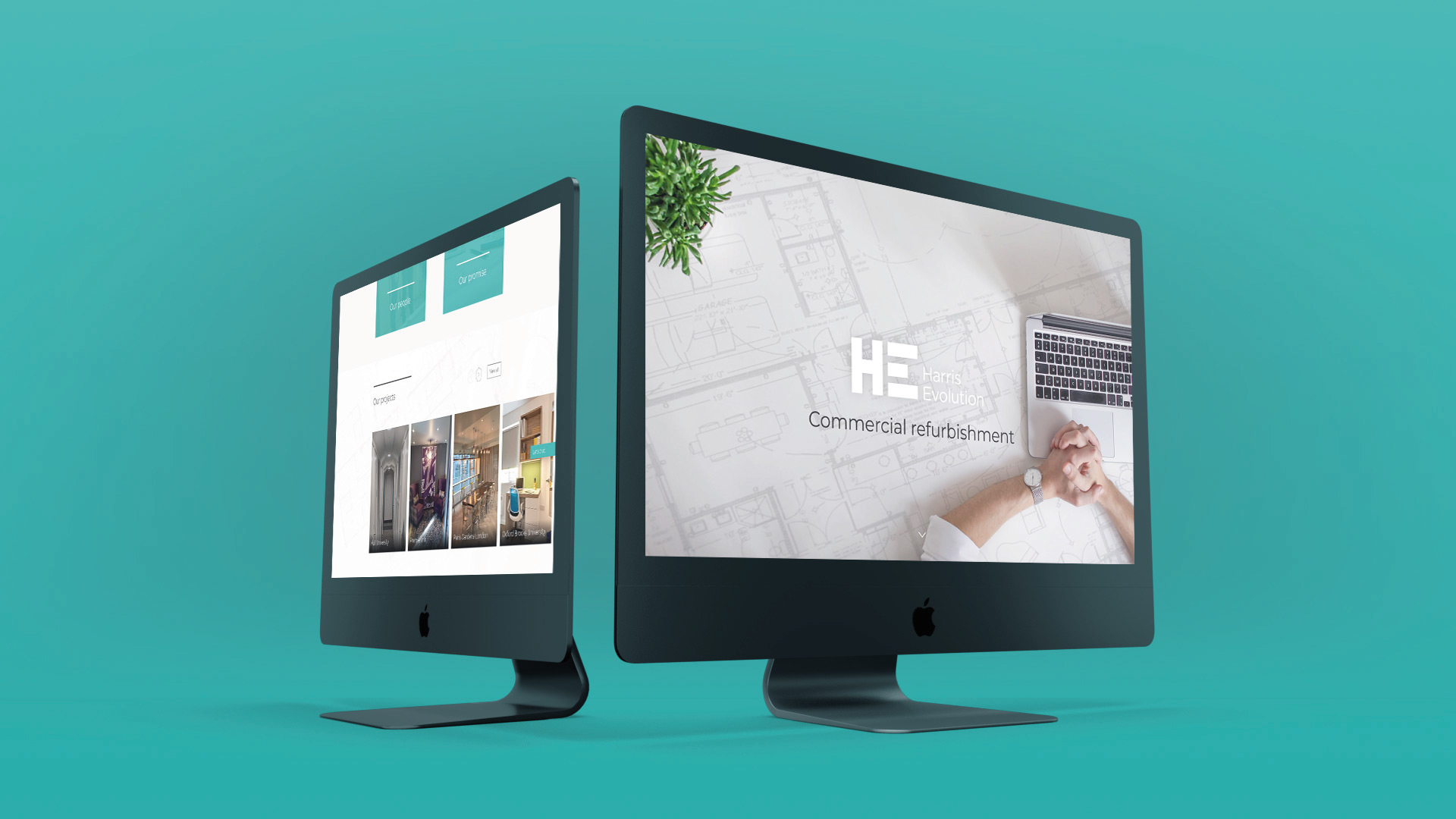 "We are so glad we appointed Bopgun for our brand refresh and new website project in 2020. We found the whole team incredibly professional, and they always provide us with a truly tailored and bespoke service. They are focused on working alongside us to develop the right solution rather than taking something from "off the shelf" and their foundations are built on people and relationships which is exactly why we chose them as our creative agency.

The team are friendly, personable and approachable which makes the process easier and more effective, sometimes working to tight deadlines or highly specific needs. Given the new brand refresh and website were carried out under lock down is truly exceptional and testament to the agility and creative nature of the team. The Bopgun team are all very knowledgeable and nothing is ever too much trouble. No request is too big or too small and, wherever possible, last minute jobs are accommodated and dealt with quickly and professionally. Communication has always been great, and the output is creative, on-point and always with a 'Zoom smile'.

We are absolutely delighted with the brand refresh and new website and would highly recommend working with the Bopgun team for your next project."
Maria Badel

Marketing Manager