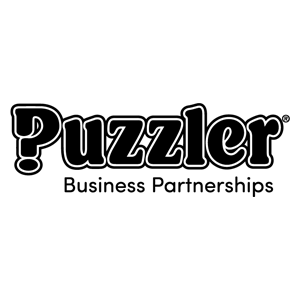 Bopgun picked to help solve a digital conundrum for Puzzler Media
Who are Puzzler Media?
Puzzler Media, owned by the creators of Beano comics, DC Thomson, have been delighting puzzle enthusiasts for over 50 years. We joined forces with Puzzler Media, a long-established supplier of puzzle-based content.
Challenge and Solution
However, they faced a modern challenge – their online presence was limited to a consumer-facing website, hindering their growth potential. Recognising the need for a new business-to-business website, they came to us. Our challenge was to create a captivating website that boosted their online presence and attracted valuable leads.
The key was to showcase Puzzler Media's vast puzzle collection in a user-friendly design that resonated with businesses worldwide. So, to address the challenge of seamless navigation, we developed an extensive filter system, enabling users to transition effortlessly between digital and print puzzles. In addition, we introduced a "try before you buy" feature, inviting users to experience digital puzzles first-hand and access PDF samples of print versions. A strategic manoeuvre to capture potential clients' interest and offer a sneak peek into the world of puzzles.
As the puzzle pieces fell into place – our journey was far from over. We crafted a streamlined contact form strategically placed across all pages, making it convenient for businesses to contact Puzzler Media. As a B2B website, it's vital to effectively convey the brand and, more importantly, ensure that clear CTAs are not just present but actively used.
With thanks to event tracking, we could see that our strategically placed CTA buttons weren't just for show; visitors were actively using them, making our approach even more effective.
To conclude, we are happy to have helped with Puzzler Media's riddle, intertwining their rich puzzle legacy with our design expertise to create a unique online presence that not only engages but also propels them toward new horizons.
How we helped:
Structure and navigation development / Website design and build / Wireframe development
Platforms:

"We needed a platform to showcase our business-to-business service, which is a vital growth area for us. Impressed by Bopgun's work with other publishers, they were the obvious choice. They gave us a clear, smart design and smooth navigation. Always proactive and solving challenges, we love working with Bopgun."
Lynda Newland

Deputy Managing Director
"At the heart of designing this website was the user experience – it had to be faultless, engaging, and intuitive. Every element was carefully crafted with the user in mind, ensuring easy navigation and a visually pleasing journey."
Caz Costa

Designer