Aidan experiences Bopgun
13th June 2016
Hello! I'm Aidan and I come from the exotic place which is Mangotsfield school. I'm spending a week experiencing work at Bopgun for my first time in a workplace. Updated daily this week, here you can find what my days have been like working here!
Day 1
After my quiet entrance and a brief introduction to everyone, I was handed information on what I would be doing in the following days along with a couple of briefs for some small projects. I attended the Monday morning meeting where everyone's tasks were set, including mine. Following that, a desk and Mac were eventually set up ready for me to begin work.
I began with making an A5 poster for a (rather tasty) new cereal bar which I was still working on when lunch came around. Regretfully, I took a walk to the nearby lake riddled with flowers which did no good for my hay fever. After my return, I finished up the poster before tackling Illustrator for the first time where I created an email for the previously mentioned bars. It's been better than a school day so far so let's see what's tomorrow.
Day 2

The second day began with much anticipation for what I may have been doing. I was tasked with designing a mock landing page for Boka Bars, once again using Illustrator. Half way through the morning, I finished it up before taking on turning my design into a function page. In order to get this done, Lloyd was gifted the burden of me. Having only done the basics of making a webpage in school, this was new territory.
It started off with me very much copying what Lloyd was doing as he explained what was going on. Over time, parts of the page began to fall into place and I began to understand more of what was going on. My limited knowledge of coding and how a website is actually made did not help at all but it all soon became clear. The page was finally finished and we even made it so that the top header stayed (how fancy).
To build on what I wrote yesterday: this is way better than a school day!

Day 3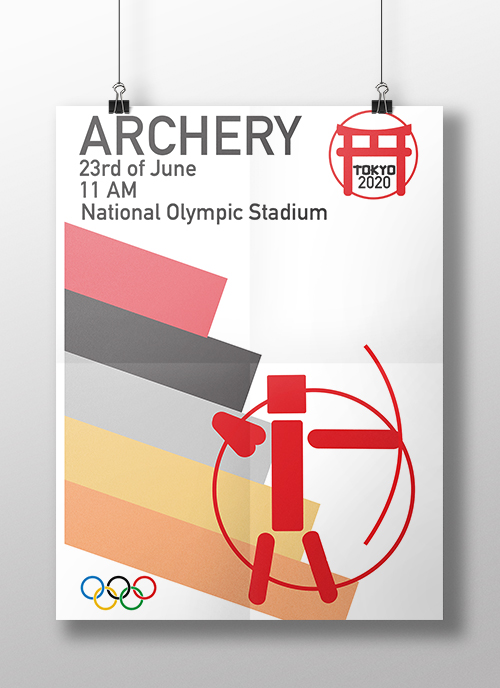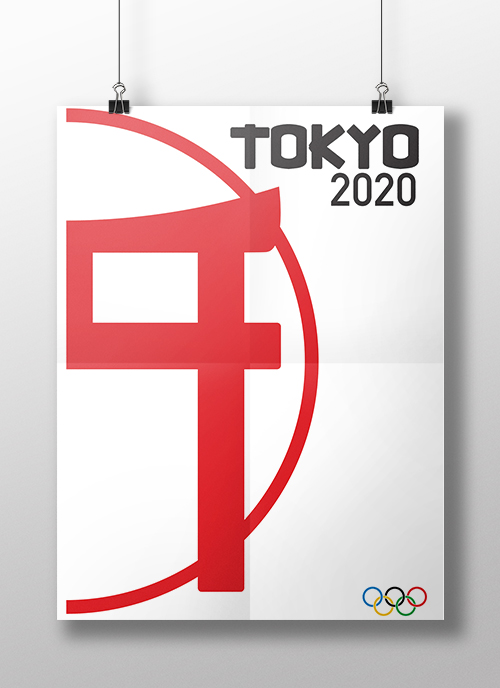 The day started with some research for my second project: the 2020 Olympics in Tokyo! I researched (Googled) Japanese culture and other things related to the brief before beginning by making a logo. I had decided on including a Torii (one of those gates that I always seem to relate with Japan) and a red circle to sort of go with the flag of Japan. After coming up with a couple of designs, I settled on the one shown in the images. Following this, I had to come up with some icons for 5 sports so I created blocky men out of shapes similar to what I used to create the logo.
Some tickets had to be made so that people could actually attend the fictional event so I created 1 terrible and 2 pretty decent designs for the tickets. Next up was my main task. I had to create posters to advertise one of the sporting events and just to promote the event in general. After creating a few designs, my top 3 were chosen. The one below is my personal favourite.
Another successful day at Bopgun, I would say!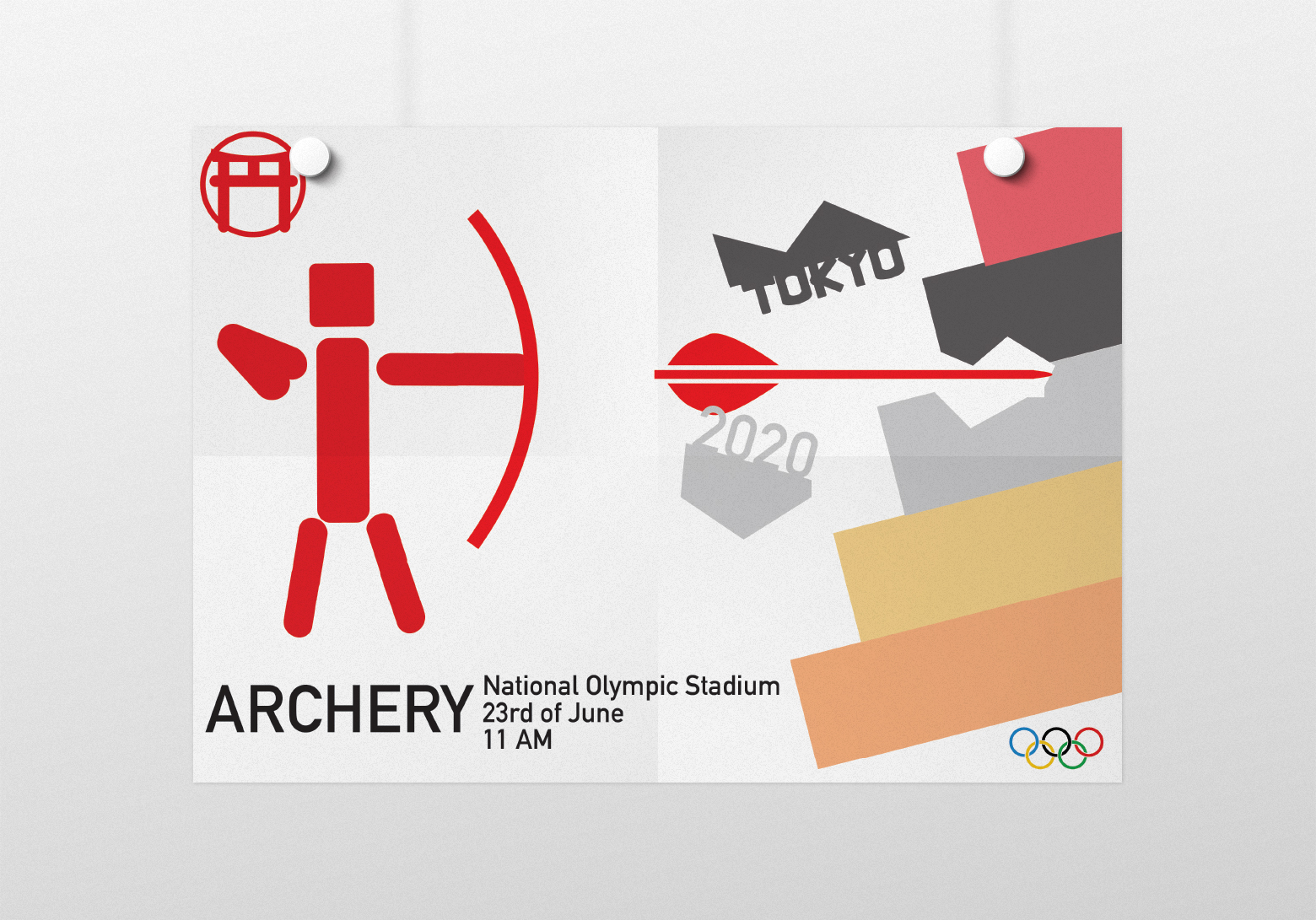 Day 4
Having nearly completely completed the Tokyo Olympics project, I finished it up by using a shirt mockup to put a couple of simple designs on before making a basic landing page for a potential website. After, I researched for my next task: this week's 'Best of the Web' post! My topic was infographics and I managed to find a few before narrowing it down to my best 6. Quite a lot of time was spent writing it all up and doing the images. You can check out the post tomorrow!
I've loved my experience here so far and I'm not looking forward to having to leave and go back to school. Tomorrow will wrap up this blog. See you then!
Day 5
So this is it! My last post here at Bopgun!
I spent the morning finishing up yesterday's 'Best of the Web' post which you can now check out here. The rest of my morning was spent working on my Trikky which is now partially done. It looks oddly disturbing at this point since I decided to go with making it into a cat-terminator hybrid. This afternoon was spent creating some variations of the Boka logos which turned out pretty good!
My time at Bopgun has taught me a lot of things. When I came in, I knew I wanted to follow some kind of career with design and such but I had no idea what it was like or how it worked. Now I have been enlightened and I have more of an idea of what I want to do in the future. One thing I definitely want to do soon is get my own website and – quite possibly – my own blog.
Lastly, I want to say a massive thank you to everyone at Bopgun for all the work they've done for me here and for giving me this fantastic experience! I'm gonna miss turning up and (mostly) designing stuff all day whilst being barked at by Dexter the studio dog.