How to leverage your Customer Experience Strategy to increase your Valentine's Day sales
30th January 2020
We all know that Christmas is the prime shopping season of the whole year. Advertising campaigns are coming out earlier and earlier each year. But it's not the only key event of the year. Valentine's Day is fast approaching and is extremely popular with online consumers. Especially those last-minute buyers. So why not capitalize on this romantic period and gain yourself some customers.
The key to a successful Valentines campaign is by using customer experience. By using analytics and charting the customer's journey as they navigate their way through the process. It is essential to create your CX strategy a few weeks prior to Valentine's Day to ensure you can compete with competitors.
Understanding your customer's digital journey
Before you can start to think about and implement a Valentine's Day strategy you need to understand your customer's digital journey.  From the very first moment, someone clicks an advertisement or a product link on Facebook their customer journey begins. Their journey encompasses the whole process they then go on. How long they pause on certain pages and what information they see to potentially influence their decisions. If they encounter any broken links and how long pages take to load that could cause them to abandon your website.
Once you understand the full journey your customer will go through you can now create a strategy that will maximise revenue and hopefully increase your loyal customer base.

Find out more about your customer
Become a master of small talk. Yes, your website showcases your products and communicates your brand. However, it's also the perfect place to ask your customers more about themselves. You could use pop-ups to ask any new customers who they are browsing for this Valentine's Day.
Questions such as are you looking for yourself or browsing for a gift? Are you shopping for a specific gender? The answers to these questions can help you in so many ways. By categorising each customer you can use it for email segmentation to target specific items or collections that are relevant and personalised to each individual shopper. These properties will become invaluable as you develop different sales flows. Allowing you to get even more granular with your segmentation.
Create timely incentives
Some customers don't take much convincing. They come to your website, find what they like and buy it. Simple! Unfortunately, most customers need a bit more of a push. You may even need to navigate them back to your website. 
Did you know that many shoppers are deterred from completing a purchase once they see the shipping costs? Target those customers who abandon their carts at the final stage with a promotional offer for free shipping. Just make sure they have enough time to purchase and receive it in time!
Once you go past the cut off date for timely deliveries adjust your strategy. Consider sending out an 'it's not too late' email to any engaged customers who have not yet purchased. Promote your last-minute offerings such as a gift card or next day shipping.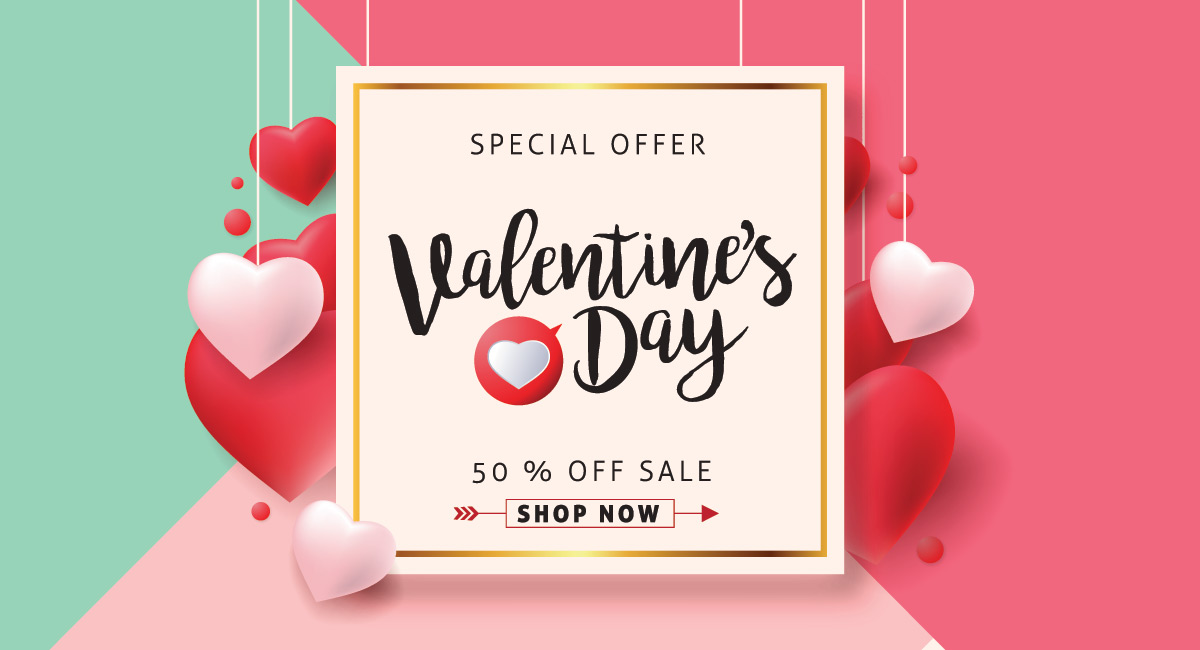 Stay loyal and follow up
Valentine's Day is all about making people feel special. Therefore this is the perfect opportunity to make your loyal customers feel valued. Give them VIP access to the best sales and deals. Or first look at a new collection.
However, once all is said and done, don't just send a thank you response once the sale is made. If you want to nurture any new customers into a long-term, loyal relationship then don't stop your strategy on February 15th! Make your customers feel special when they are not expecting it.