Illustrator spotlight: Rachael Saunders
14th October 2014
We've fallen in love with the work of illustrator Rachael Saunders. Her playful subjects and gorgeous colour palettes are just the start. With a style reminiscent of Šašek and The Provensens, this is an artist whose understanding of character and style go far beyond her years.
We caught up with Rachael to find out where she gets her inspiration, and what advice she'd give to new illustrators looking to break into the industry.
Have you always wanted to be an illustrator? What drew you to illustration rather than, say, fine art or design?
From a young age I have always had a keen interest in art, but only after my foundation diploma did I really discover my true passion for illustration. I decided to study BA (Hons) Illustration at Falmouth University because this degree crossed over with many of the other art and design disciplines, as well as focusing more on working to briefs. It was also a course that fed my imagination, taught me all the valuable skills and knowledge needed to become a successful illustrator and allowed me the freedom to grow into an individual. I can now honestly say that I live and breathe illustration and it has become a fundamental part of my life.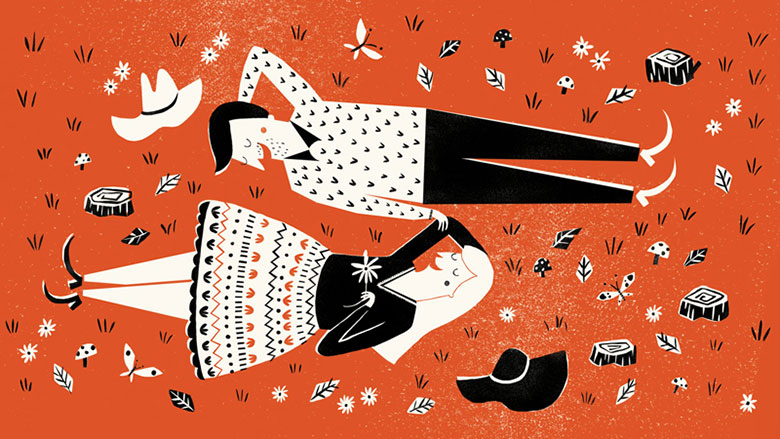 How did studying Illustration at University prepare you for 'real life' in the illustration industry?
Any aspiring illustrators should definitely consider studying it at degree level because I truly believe that I wouldn't be where I am today if it weren't for the fantastic tutors at Falmouth and all the wonderful friends I made during my three years there. There is such a wonderful creative energy at art universities that allows you thrive in an environment buzzing with like-minded and inspiring people. The course at Falmouth taught me everything I needed to know to comfortably step out into the industry after graduating. We were taken on visits to London and New York to meet with publishers and art directors for feedback on our portfolios, as well as receiving many lectures about the in and outs of the industry and how to thrive in it.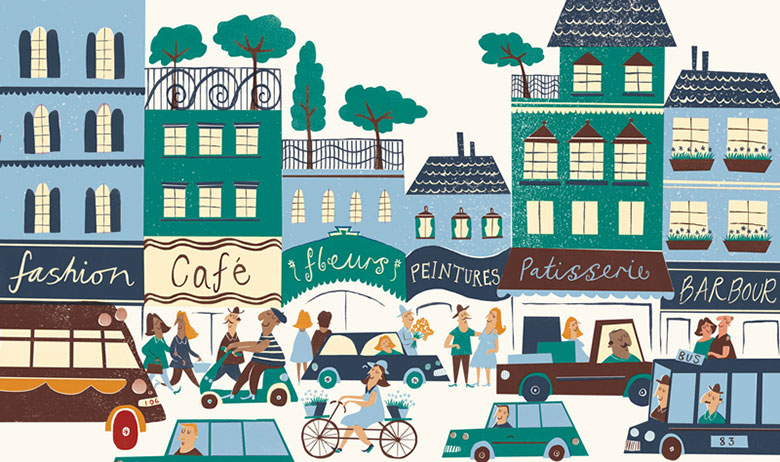 ---
Your illustration style is very established for such a recent graduate. Do you still find yourself 'trying on' different styles?
Yes, I do still test out new ideas because I believe that there is always room for improvement, however, I wouldn't venture too far from my own style as I am happy with the way it looks for now.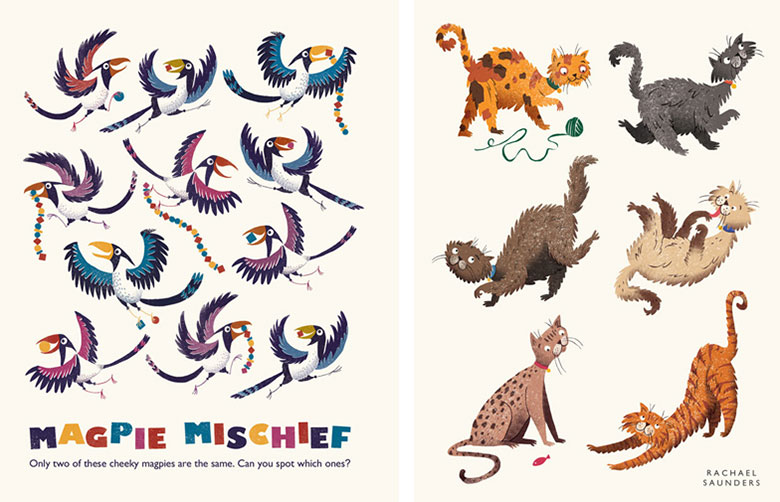 ---
Do you feel like digital processes are changing the world of illustration? Do you prefer working traditionally or digitally?
I believe that there will always be a demand for every type of illustration, however I do feel that there are possibly more advantages to working digitally. Drawing plays a crucial stage in my working process, allowing me time to experiment with compositions and characterisation, but I work digitally to create my final artwork. This allows me the flexibility to make alterations quickly and maintain the quality of my finished pieces.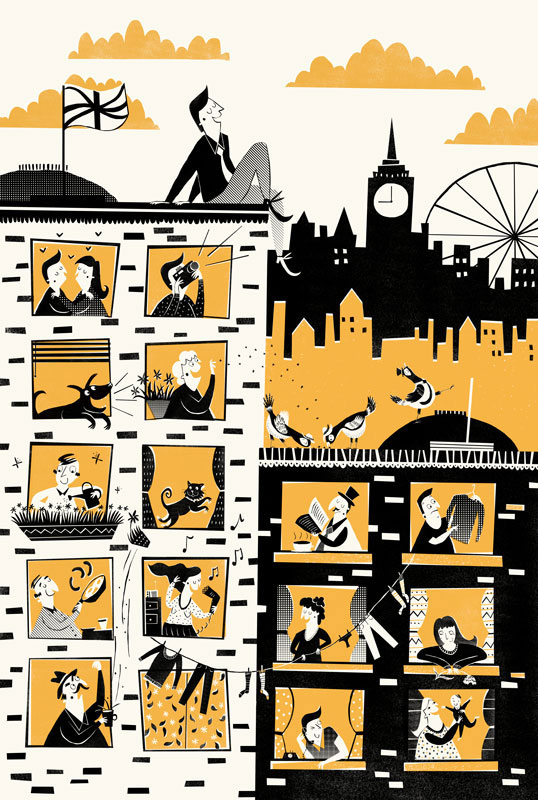 Your work is so energetic and vibrant – where do you find the inspiration for your subjects? Have you always approached illustration in the same way?
Many different things inspire me and usually an idea will pop into my head at the most inconvenient moment. I generally look to 1960's children's picture books and retro posters for inspiration, as well as old UPA animations and some of my favourite illustrators, such as Miroslav Sasek. The natural world is also a great inspiration as I enjoy capturing the variety of eccentric characters contained in the animal kingdom.
Your illustrations have already been featured by some high-profile brands. What advice would you give to new illustrators and graduates looking to enter into the industry?

I feel incredibly blessed to be working with clients such as The Daily Telegraph and The Wall Street Journal so soon after graduating. I feel that the most valuable advice I can give to any aspiring illustrator is to stay true to yourself and your style, work hard and just follow your instinct and your own creativity.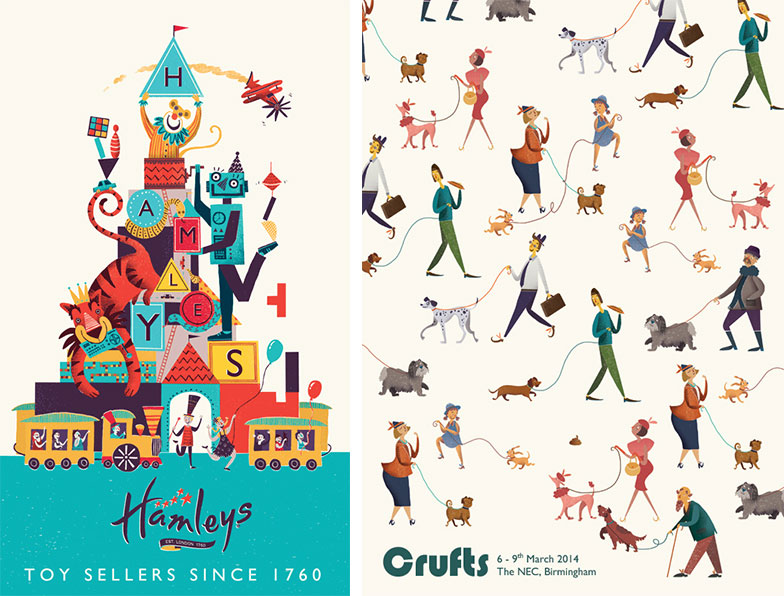 ---
What are you working on at the moment?
I have several projects on at the moment but I am afraid I have to keep them under wraps for now. All I can say is watch this space!
What's your favourite type of project / commission?

I enjoy working on a variety of different projects and the beauty of being a freelance illustrator is that each week brings about something new and exciting. This job keeps me on my toes, but I absolutely love it and wouldn't want it any other way.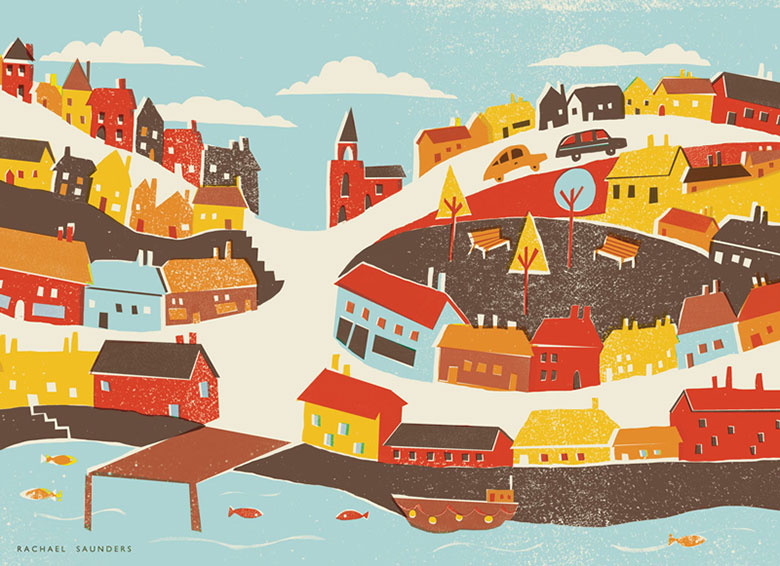 ---
See more of Rachael's work on her website, or say hi on Twitter.