Macmillan Coffee Morning
30th September 2016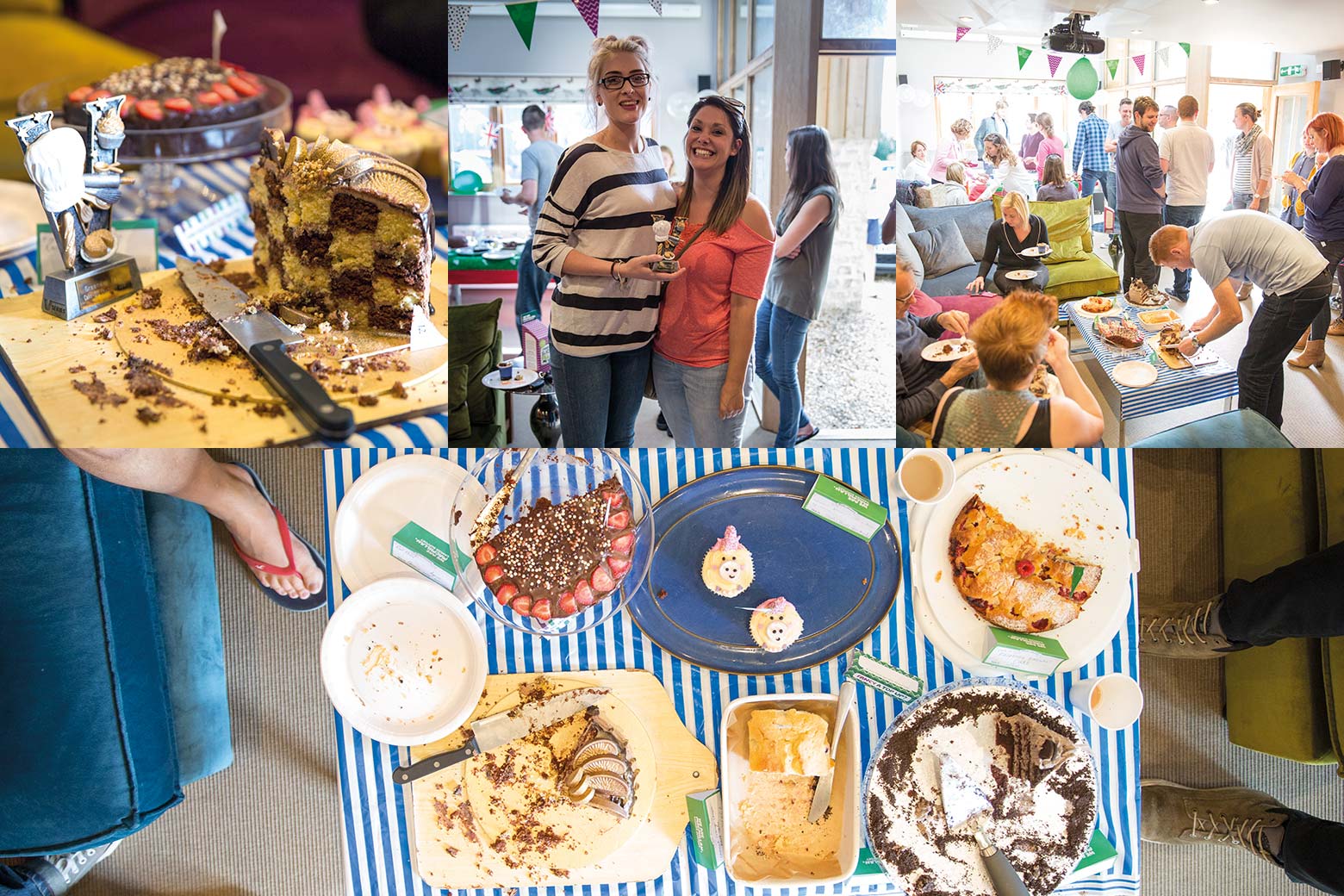 On a very sunny September Friday, the Bopgun studio hosted the first Greenway Farm Macmillan Coffee Morning. Being part of a large community here on the farm, it was about time we did something fun and at the same time raise some money for a very good cause that's very close to our hearts. And with the current GBBO spirit, we decided to add some friendly competition to the morning by making it a Cake-Off!
Overwhelmed by the number of people who wanted to take part, we ending up with a whopping 15 cakes to be judged!
A BIG thank you goes out to our lovely Judges Neth, Lee and Harriet and to all who submitted a cake!
Thanks also to everyone who came along, donated and ate cake!
The winning entry was:
Emily and Kat from Design Activity
Winning with their impressive Chocolate Orange Checkerboard Cake!
We raised a total of £203!