Mobile Marketing – Are you making these mistakes?
2nd January 2018
It's 2018 and mobile has fast become a leading device to access the internet. Mobile has altered our consumer landscape by becoming a main tool for many daily activities. Such as reading the news, socialising, navigation and many more. The relationship between a supplier and their consumer which is provided via mobile, can be both favourable and unfavourable. Whilst it can give instant access to a customer base, the increasing engagement it gives between customers and their devices provides a platform where many mistakes can be made. In an industry where there isn't room for mistakes it's important to know what not to do.
Here are four mobile marketing mistakes that your business might already be making: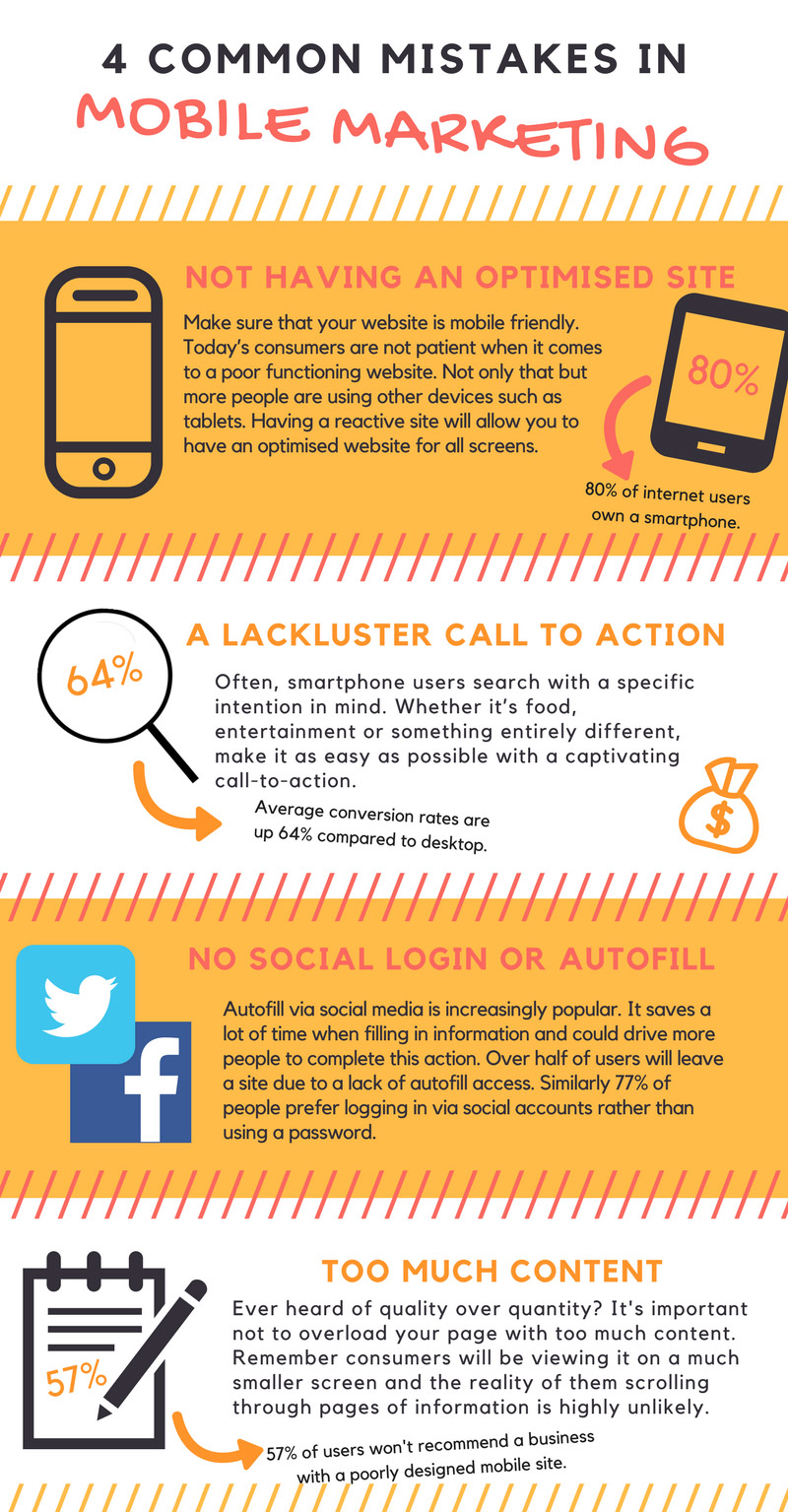 Read our last blog post Who starts trends and how do they work?
Another post we think you might like Why we can't ignore the millennial audience