Plan. Play. Perform 2017
20th January 2017
The design industry today presents many final well crafted ideas and we are constantly being surprised with the new trends and innovations. However, it can be so easy to get hung up on the now and end product, that it can sometimes be hard to think of how we got to the idea in the first place. Although you may not see the actual timeline, there are many elements from testing, to scamping, to amends and strategy that occurs along the way to get you to that eventual stunning idea. This process is just as much important as the end product itself, creating an almost invaluable journey which the client and creators embark to get exactly what the client is looking for. So, to get the New Year creative juices flowing, we've decided to show the Bopgun process in the following week's 'Best of' sessions.
Our team has been given a 3 process challenge, using the company slogan, Plan. Play. Perform, we will work our way through each part, showing exactly what goes into every stage, from planning, the creative itself, to the build and outcome; and with it being a certain time of year coming up and that it fits perfectly with our challenge schedule, we had to create something for Valentine's Day. So prepare for the journey as we take you over the next few weeks through the Bopgun team process, documenting each week so you can have a sneak peek.
Click on each week below to see how the team get on.
---
Stage 1: Plan
The Goal:
– Write a brief
– Discuss requirements: Email, Brochure etc
– Proposed platforms: Social Media etc
– Objectives: What does the client want to achieve?
– Target audience
– Budget
The intro chat
To kick start the journey, we all went out for an initial catchup to familiarise ourselves with the task at hand and what better way than to take in the scenery of our office location on such a beautiful very sunny day. We're so lucky to be able to go for a power walk with surroundings such as these.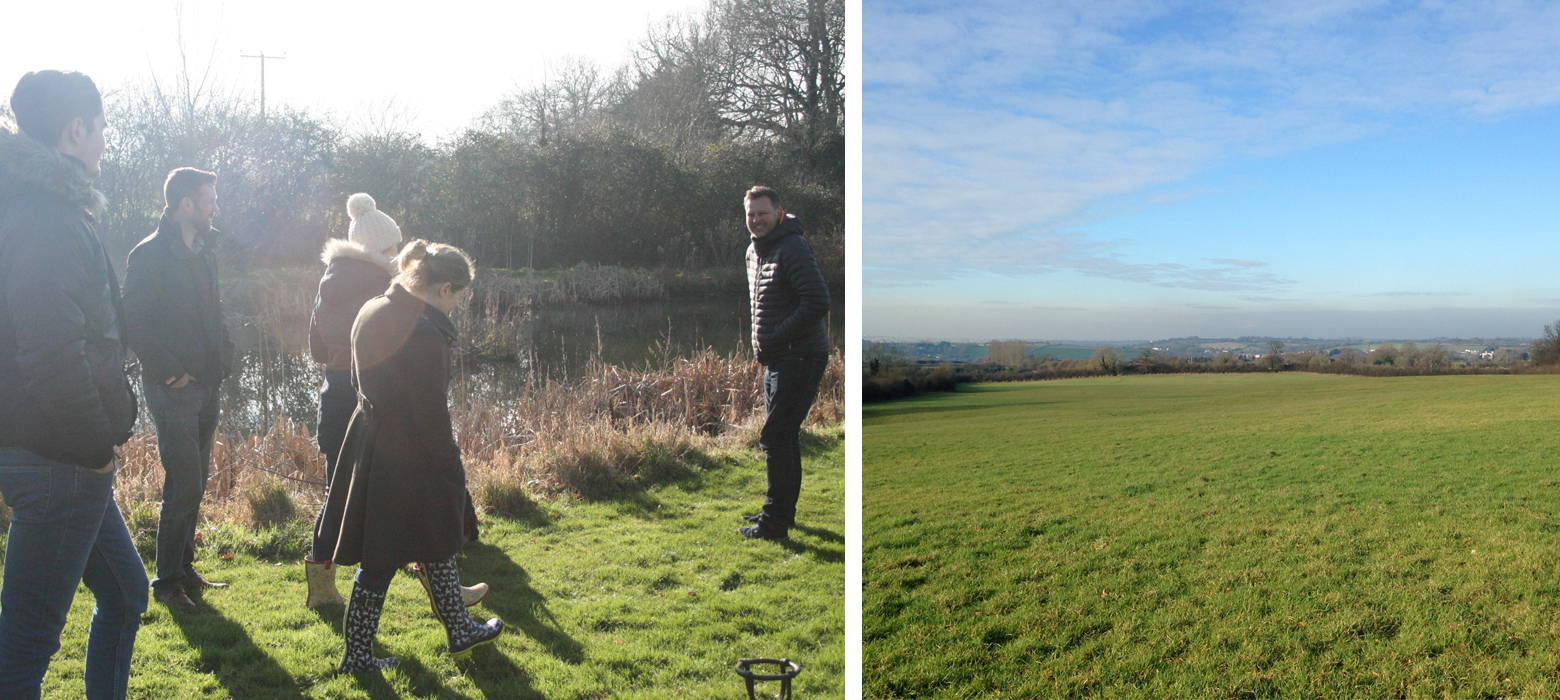 Of course it can't be a power walk without a bit of style. The Bopgun girlies showcase their fashionista wellies.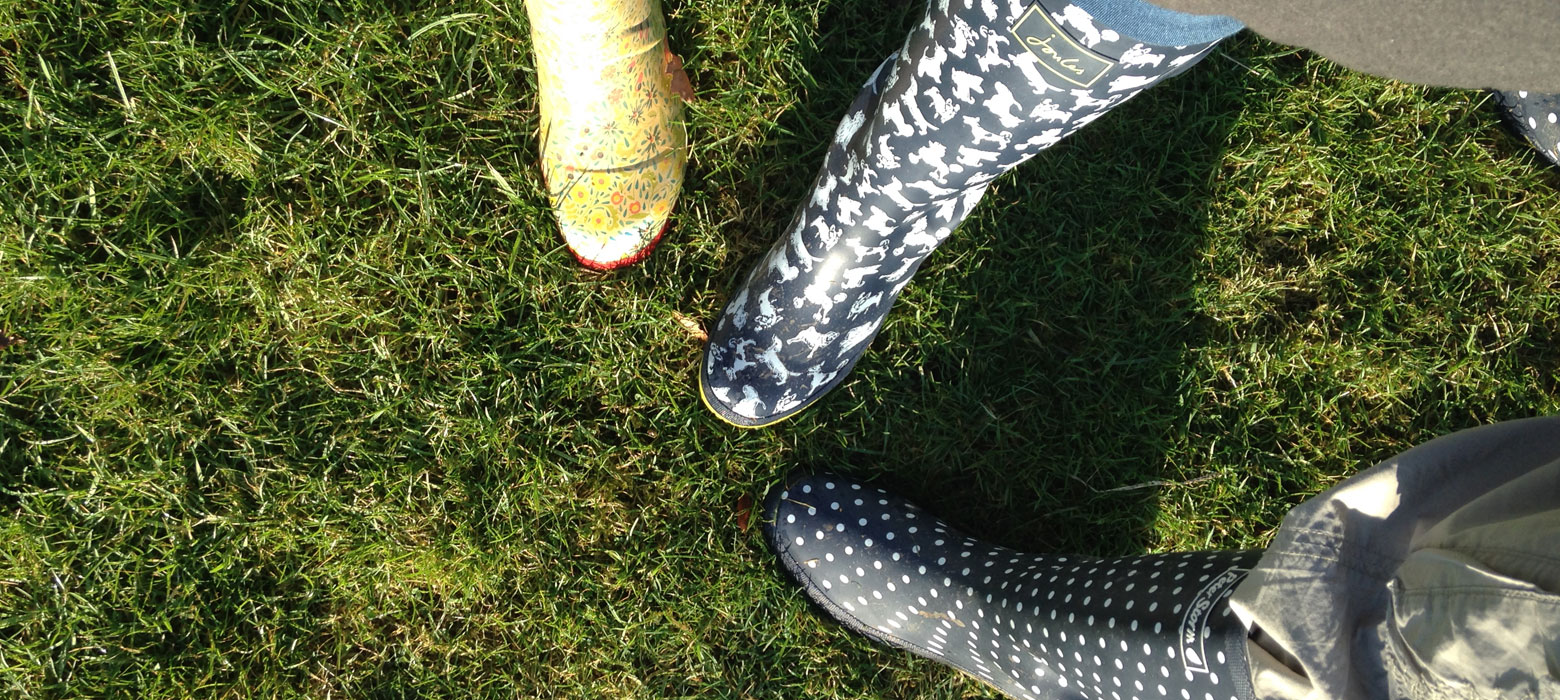 Writing it down
The team then set to work brainstorming the different scopes.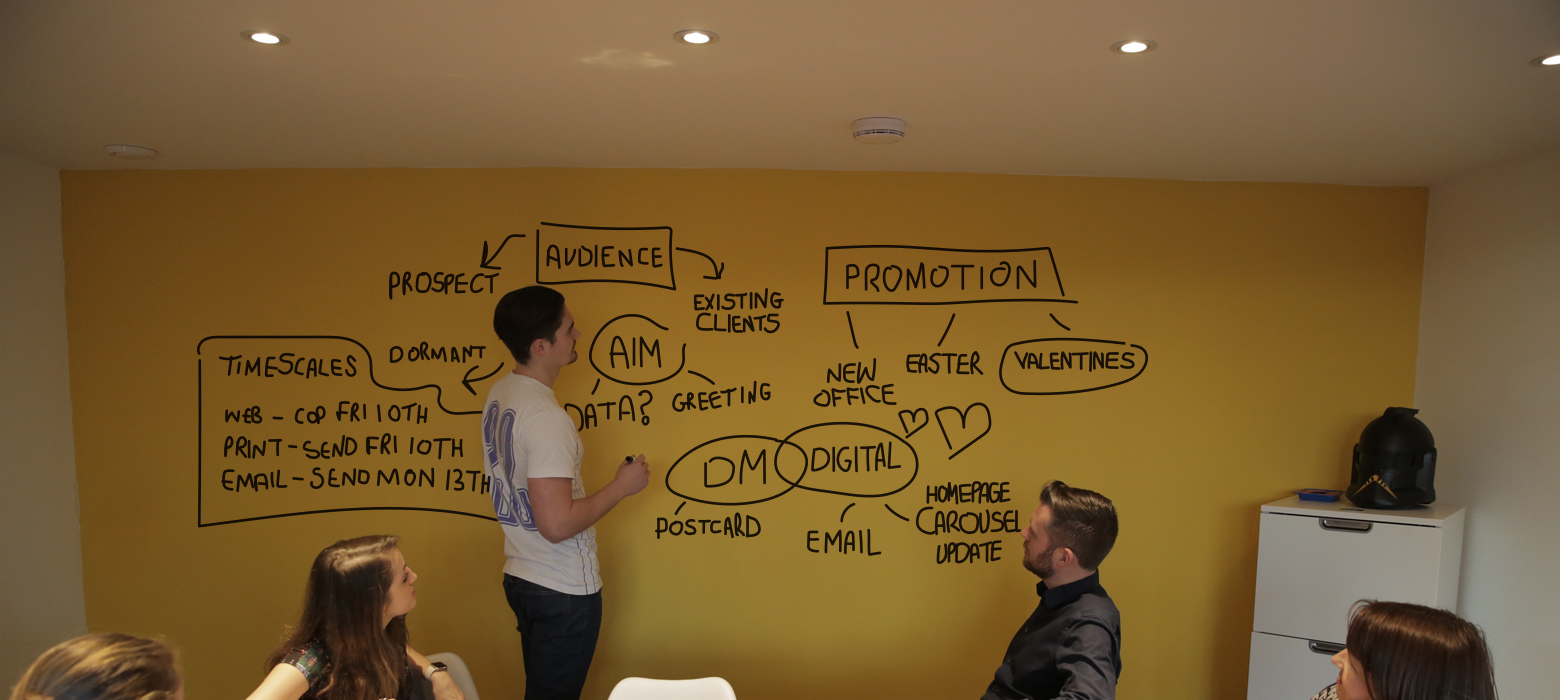 Our commercial director, David and Account Manager, Emily outlining the first draft of the brief.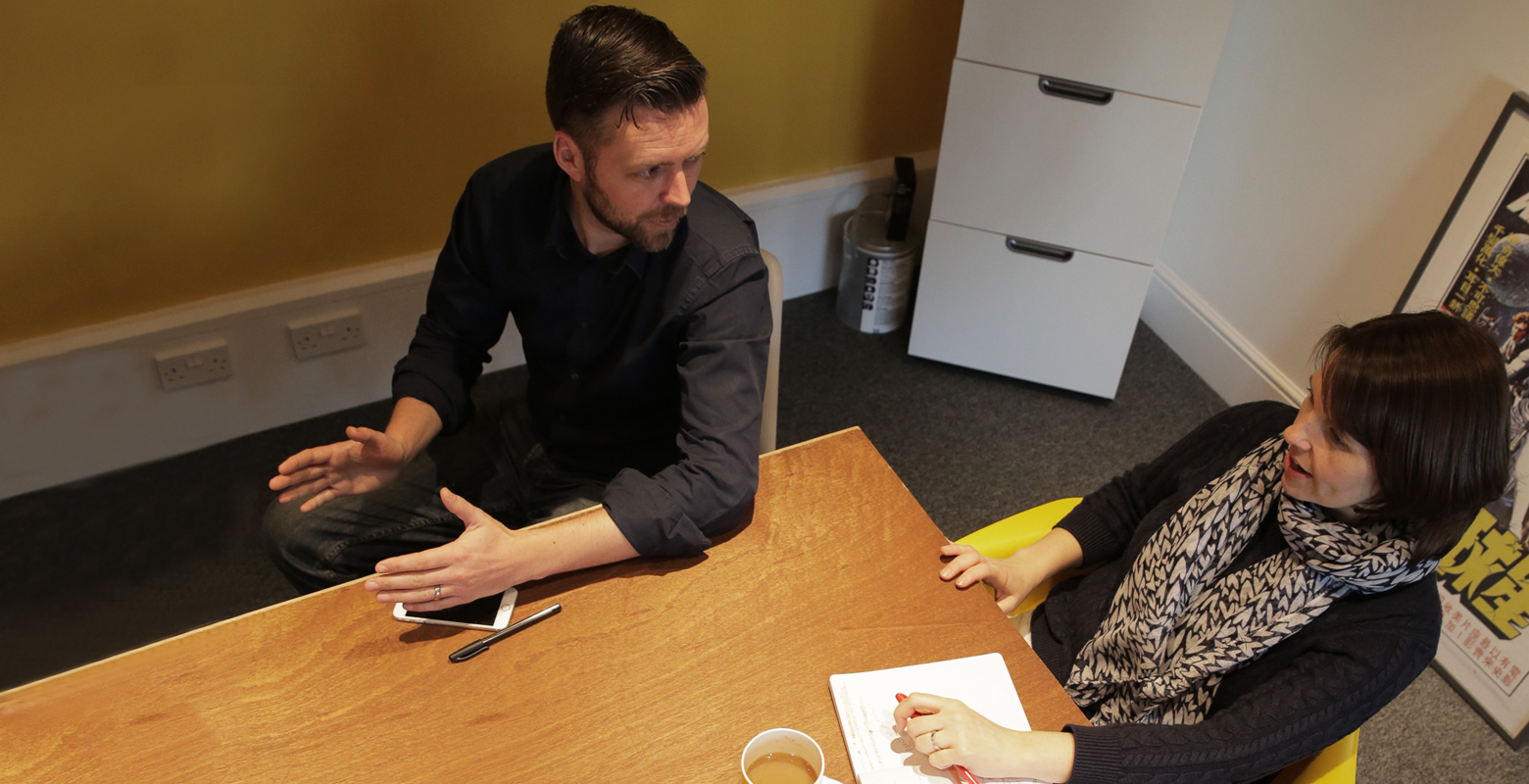 We have a brief!
Well the power walk did us all good, as we now have a well detailed brief from David and Emily. Take a sneak peak at the full Bopgun Challenge brief 2017 here.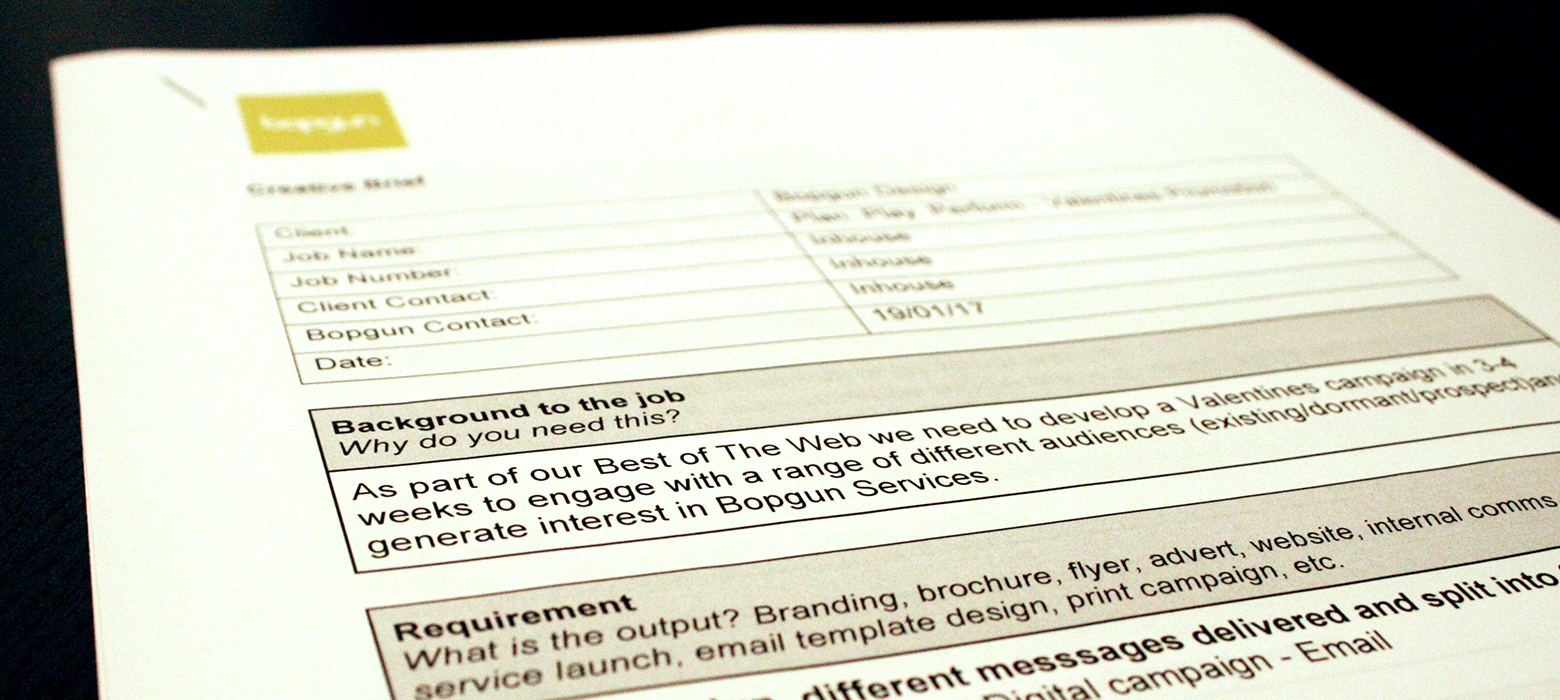 ---
Stage 2: Play
The fun has really begun in the studio over the past few weeks, brainstorming ideas, design treatments and processes to get the juices flowing on what idea we'll take forward.
Initial sketch and creative discussion
The team set to work on outlining everyone's initial ideas, copy and wordplay to get those creative juices flowing.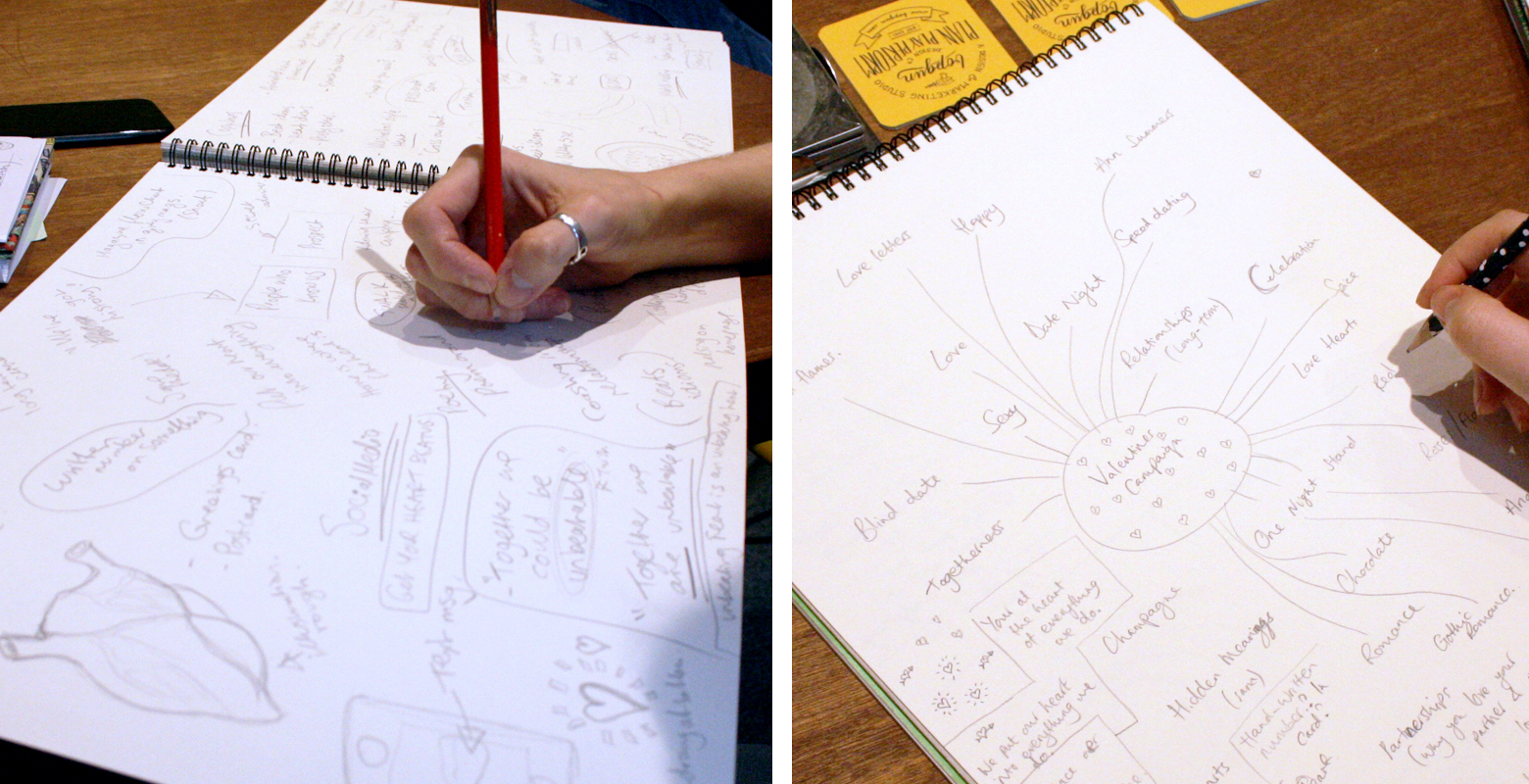 Mood boarding
Some lovely mood boards are popping up around the studio, an integral part of every brief, to see what's out there, get inspiration and create talking points that all of us will inevitably get different ideas from. Love this part of the process. This is where we see the different interests and inspirations from all of the team, some weird and wonderful ones will surface no doubt.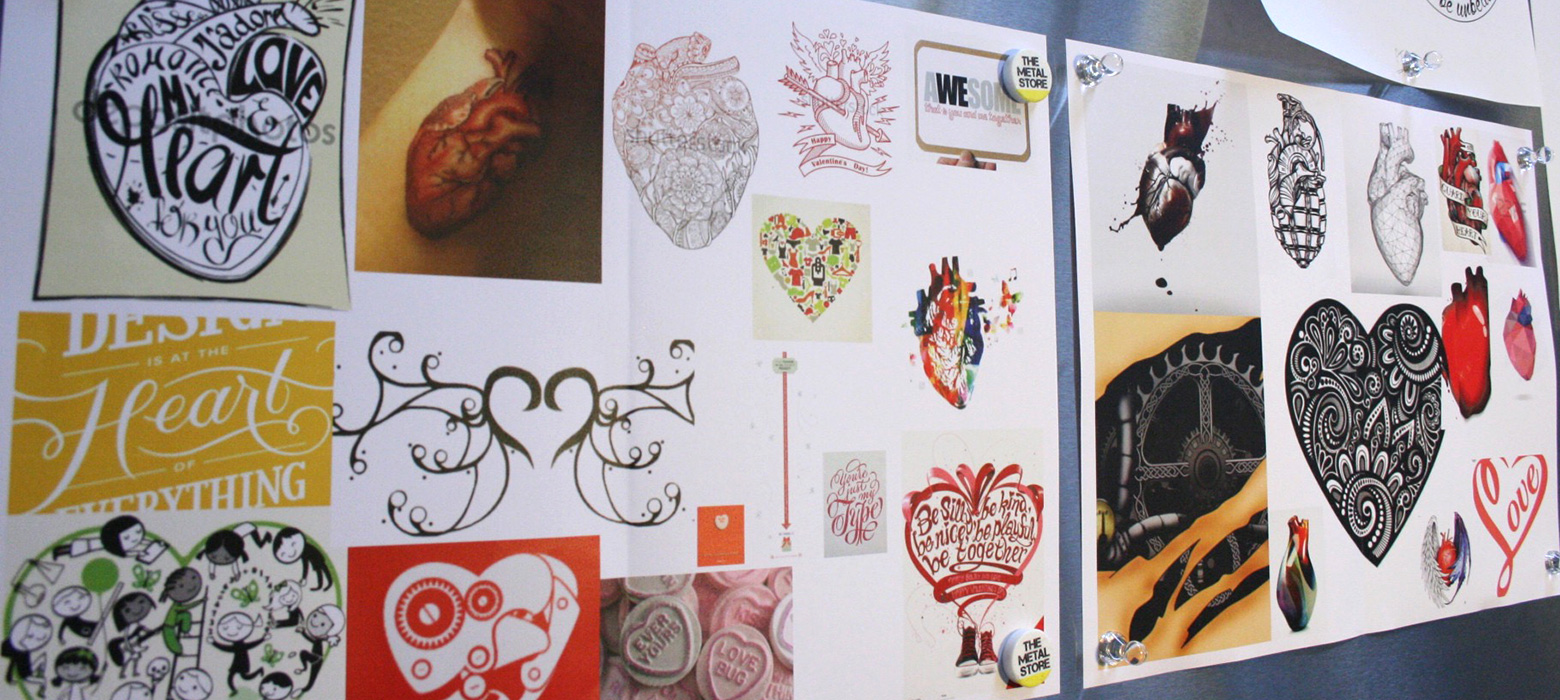 Scamping and wire framing
Wire framing is well underway on the different medias, such as emails here of what design is needed where, how much copy, a basic outline that we can all sign off before carrying on to design. Doodles are starting to surface too, the ideas are starting to flow. Another integral part of the process, to roughly scamp what you mean. It comes naturally to creatives to visualise things quickly in their mind's eye, but the purpose of scamping is to try to show the client what you see for their brief. It also means that the client concentrates on position, placement of graphics and the actual content opposed to getting hung up on colour and imagery which is the next stage.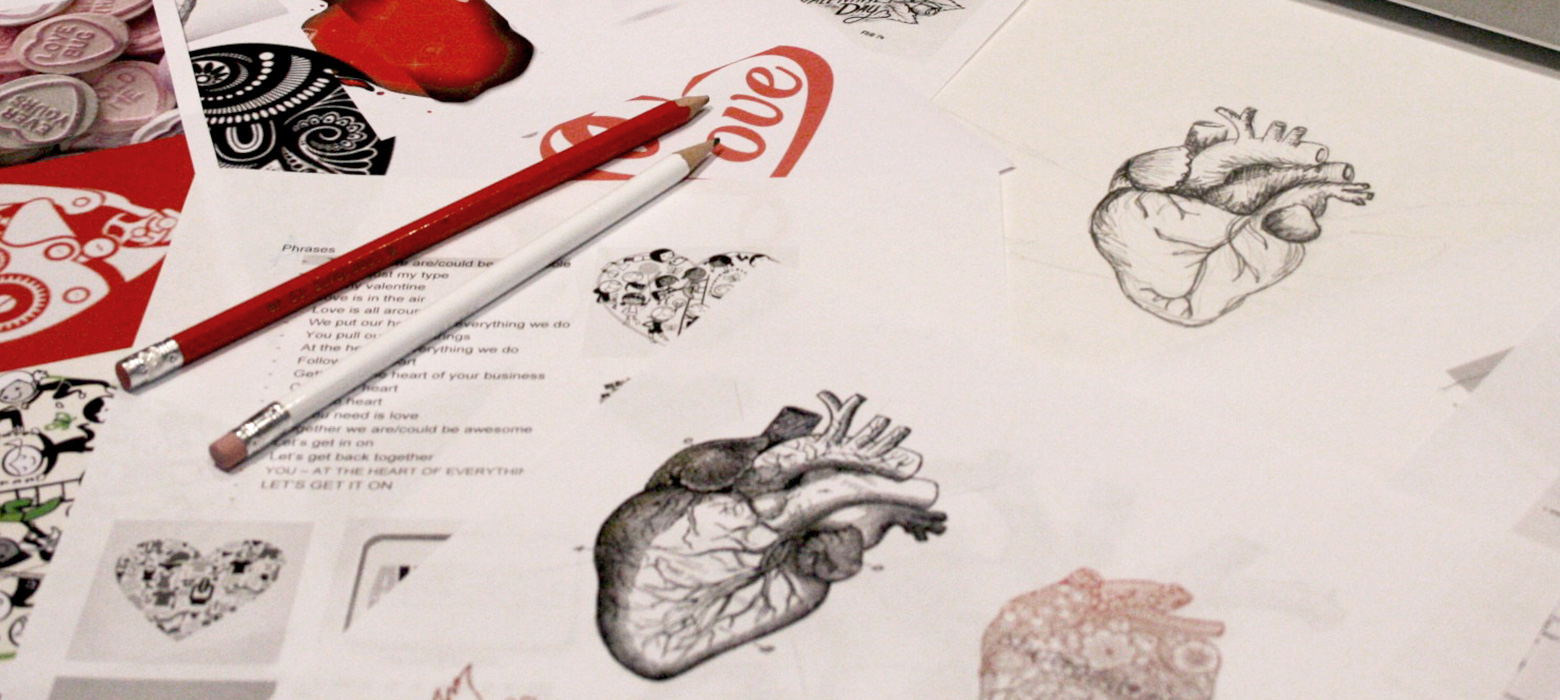 The designs
We're starting to see sheets appearing with colour and treatment suggestions on the walls.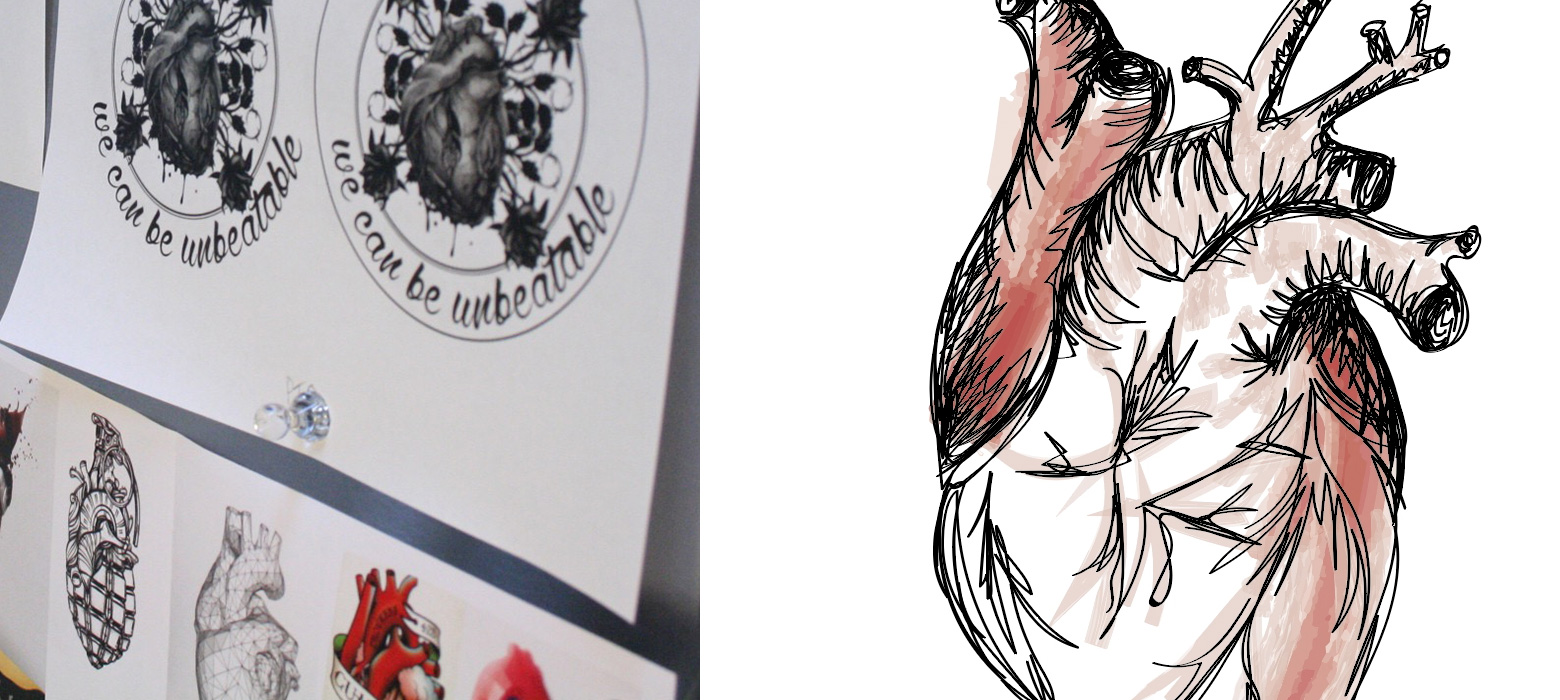 The design is well underway but of course we can't show you the final solution until the live date of the campaign, got to keep to the brief now. Check back soon for the final execution of what we've sent out.
Missed stage 1? Read the plan here
---
Stage 3: Perform
Now the creative brainstorm session is over, we got down to business, building and constructing our designs. For this, our talented developer, Lloyd got cracking, transferring our designs into the digital realm. From email coding to our landing page, to the homepage carousel image!
Some snapshots of our master developer, Lloyd's screen at work…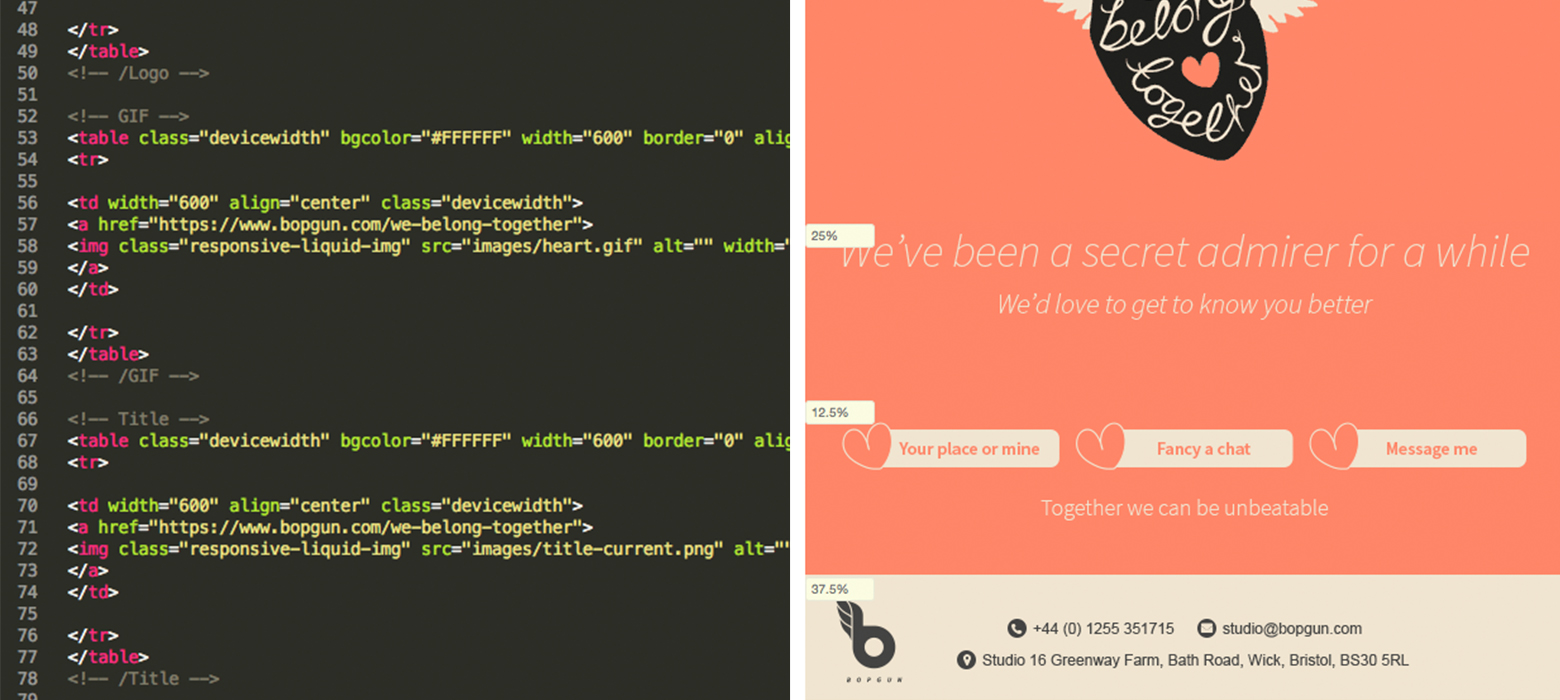 On target with our deadlines, email ready, homepage takeover on standby, all ready to go, all we need do now is hit send and publish!
Tuesday 14th February – Deadline launch date
…and the results are in! Turned out to be a well received campaign! Good work team!