Plan | Play | Perform
11th March 2014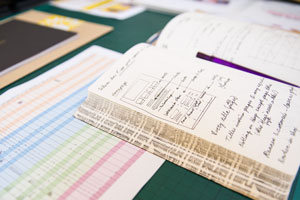 Why do I keep reading Plan, Play, Perform? What does it mean?
We developed the Plan, Play, Perform ethos as a structure for the way we work at bopgun.
By listening to our clients and understanding their business we are able to plan a marketing strategy that suits their needs. This involves everything from analysing a client's previous campaign data, all the way up to making a wireframe for a website.
With an established plan in place, we play with new ideas to push our clients' brand: brainstorms, sketches, storyboards, wireframes, research diagrams, mood boards etc. We then use these to inform our design, and ensure that we are putting our clients' message out in the most effective way possible.
We strive to make the performance of our design measurable: using a combination of analytics tools, we can show clients which of their marketing channels are providing the best response from their customers – coming full-circle, and enabling us to plan the next marketing move.
Ultimately, the purpose of Plan, Play, Perform is to enable us to deliver high-performing, innovative design that maximises return for our clients and their businesses.