Changing the face of retirement
11th December 2018
Amber Infrastructure are a leading international provider of long-term infrastructure and property projects. In 2016 they embarked on the design, build and management of Albany Meadows – an exclusive retirement development for the over 55s located in Balsall Common in the West Midlands.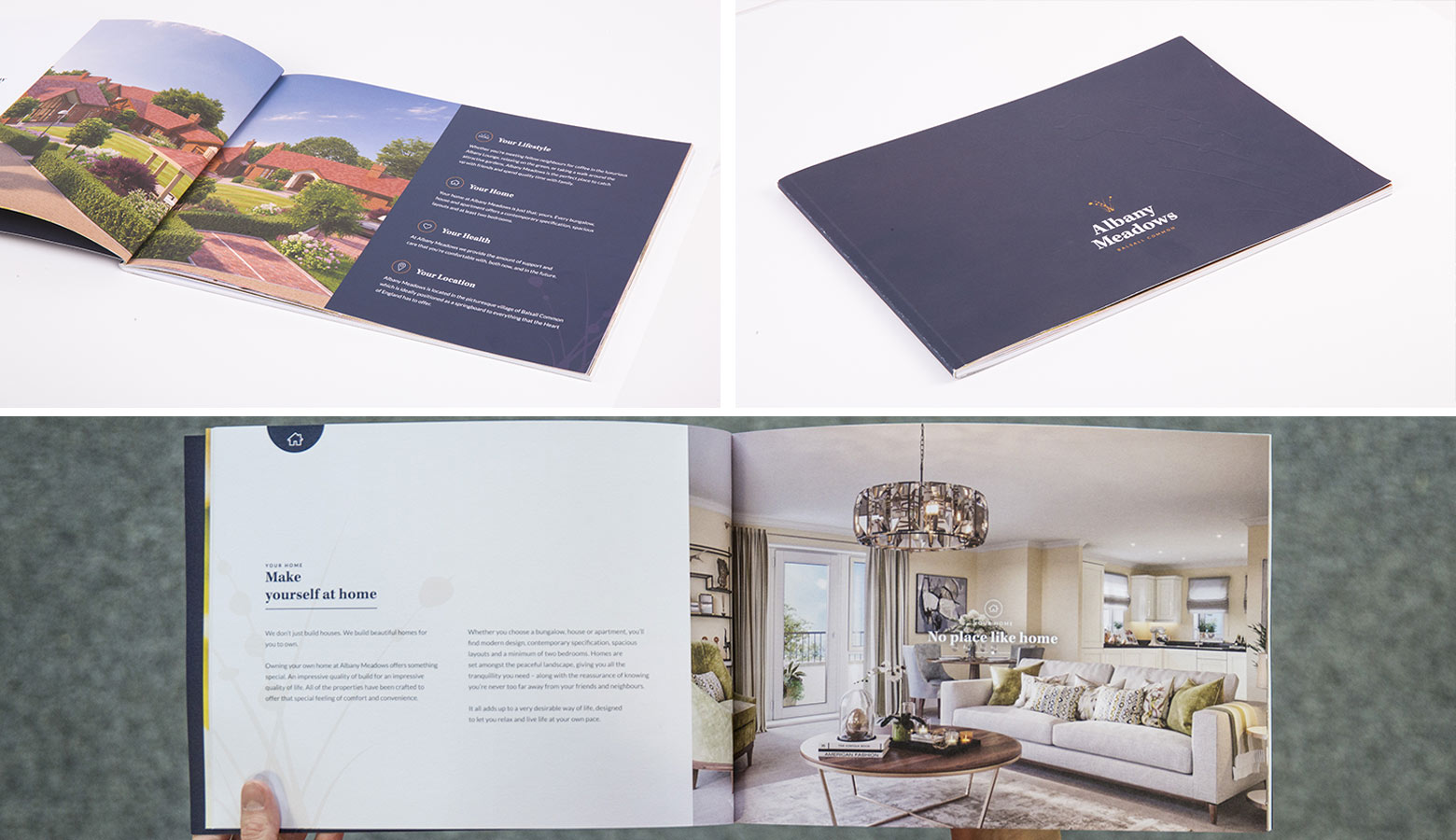 Our challenge was to explore the Albany Meadows proposition and develop an aspirational brand which appealed to a younger target audience, those in good health who want to keep their independence and who can make the most out of the amenities and services available. We needed to show that Albany Meadows gives the opportunity to face old age differently to a care or nursing home. So the corporate identity for Albany Meadows had already been completed but it was up to Bopgun to follow on from this and develop a long-term strategic design theme for the next phase of marketing.
It was important when designing and creating the website to showcase the luxurious lifestyle on offer and the key selling points of both the development and the location. Retirement years should be about making sure you have all the time to do the things that you want to do – whether that's trips abroad, spending more time with the family or enjoying new hobbies. That is why it was key for us to put these values at the heart of the website.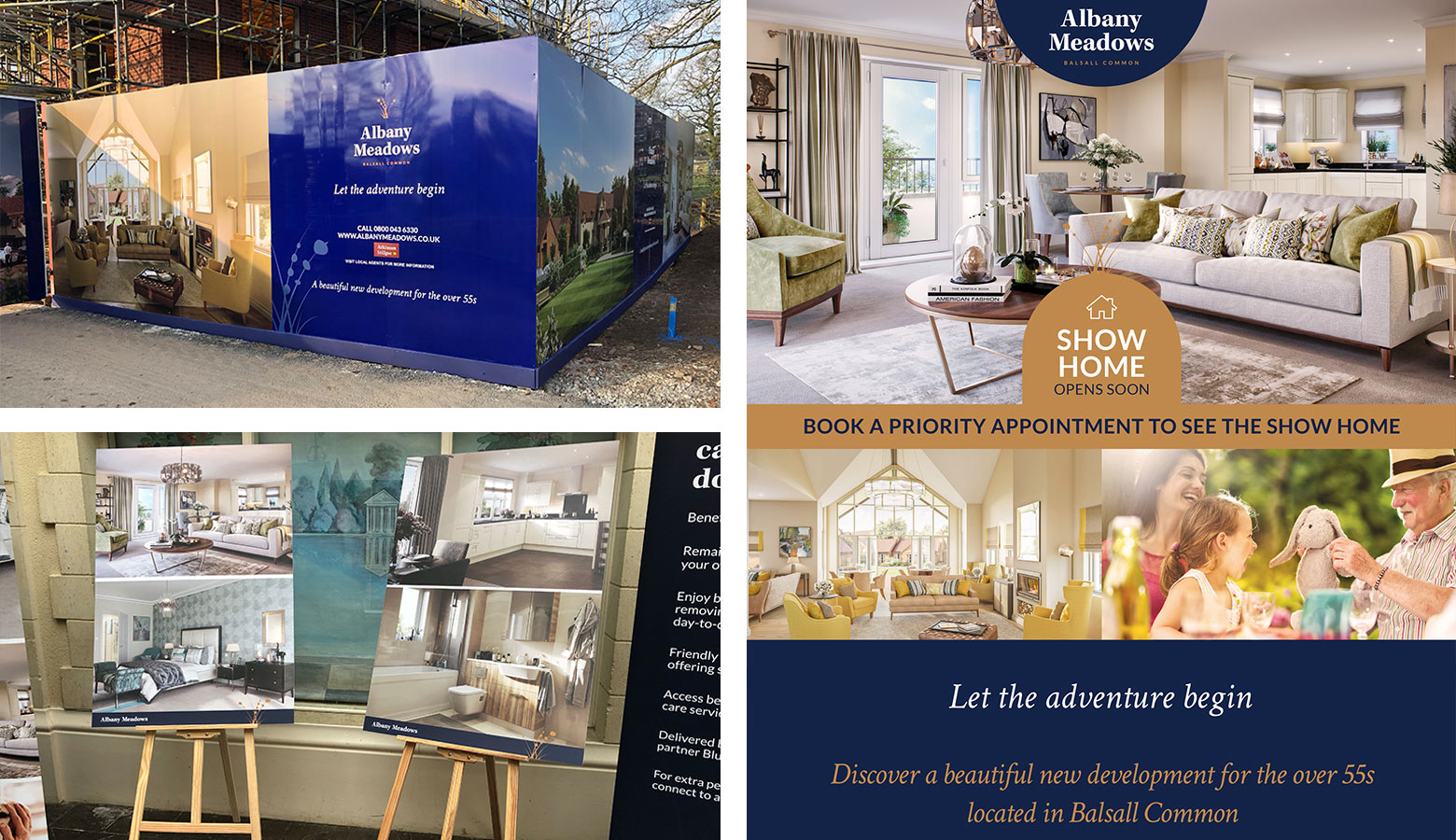 Throughout the past year, from gearing up for the launch to today we have created promotional material to assist Albany in selling their homes. The initial launch of Albany Meadows included everything from banners, leaflets, stands and signs to digital ads and powerpoint presentations. It was important for us to keep the brand consistency across both the digital and print aspects of this project. Over the last 12 months we have continued to support Albany Meadows with their Show Home launch and other promotions.