How can adding a search function to your website improve your customer journey?
9th October 2019
Does your website experience high levels of abandonment? Do you often see high bounce rates and low session duration? There is a simple solution to increase your audience engagement on your website. Keep reading to find out more. Poor user engagement is an issue we see far too often. In these sites, we tend to find the same key feature missing  – a search function! There are many benefits of adding a search function to your site including navigation and website content. We will breakdown further the benefits of this to ultimately improve your customer's journey on your site.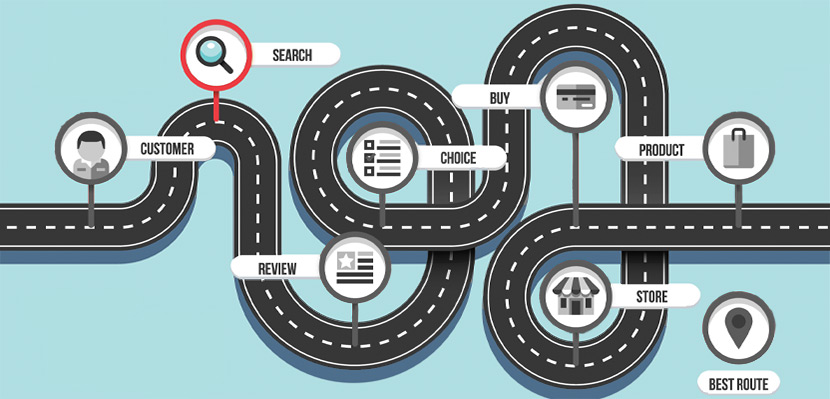 Improving website navigation
Having a search function is incredibly important for website navigation. Users are most likely to use the search bar when they are struggling to locate a specific page. By looking at the analytics of which search keywords and phrases are being used you can gain actionable insight. Understanding the main pages your potential customers want to find can influence how you restructure your website for a better customer journey.
Improving website content
As frustrating as it is for your customers to not be able to find the content easily on your website. It is even more wearisome if that content doesn't exist! When you look at the analytics you can track any popular searches for content your site is missing. If enough potential customers are trying to locate a specific topic then use this as a guide for future content.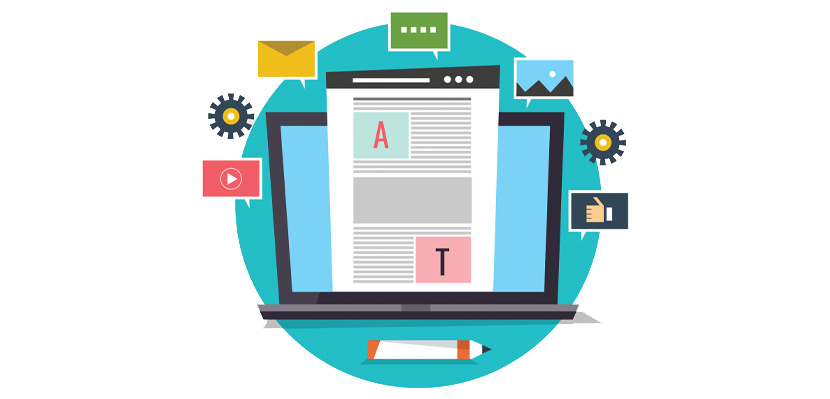 Here's our proof
We added this feature to our clients, Martin Grant Homes when they came to us for a re-design! As a new home developer, they have many developments over a vast area of the UK. To make the journey easier for their potential customers we suggested adding a search bar. This way users could easily see all homes/developments in a certain radius of their search location.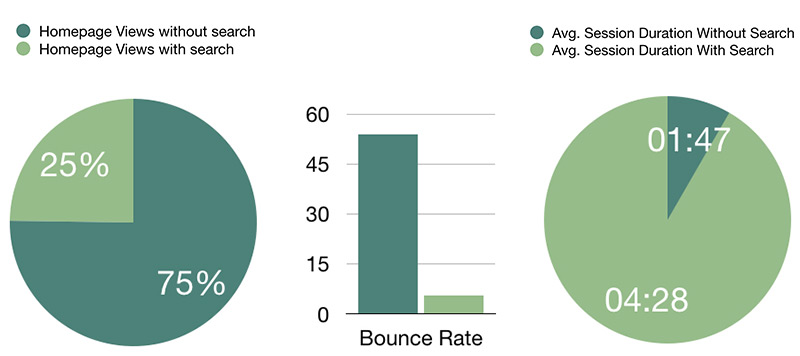 When we breakdown the analytics for 1 month we can see that a quarter of visitors to the homepage are completing a search. When we compare those visits that completed a search with those that didn't we get some interesting results! For example, the bounce rate for those who didn't complete a search was 54.9%. In comparison, those who did complete a search had a significantly lower bounce rate of only 5.5%! We see similar results across the board, including the average session duration. For the users that completed a search, their average duration was almost quadruple at 4 ½ minutes.

Next steps
Reducing as many barriers as possible for your customers will inevitably improve the customer journey on your website. Therefore, giving you a much higher engagement and retention rate. If you're now thinking that your website could use the search function but you have no idea where to go for your next steps then why not get in touch? Give us a call on 01225 351715 or drop us an email! studio@bopgun.com