What is customer experience and how can it help build brands?
18th February 2020
A recent survey has shown that only 10% of brands excel in providing a great customer experience. This statistic is unbelievably low, especially when having a great CX is so crucial to your businesses success! How people perceive your brand comes down to their experience. Their journey from start to finish plus all of the little touchpoints along the way contribute to your customer's perception and evaluation.
When customer experience becomes the core part of any brands strategies and beliefs it brings tangible benefits. If your company is one that promotes its ethos to be based around putting your customers first. Then delivering an excellent customer service experience is fundamental to that.
What is Customer Experience?
"Customer Experience is the sum of all the interactions that a customer has with an organisation over the life of the 'relationship' with that company – and especially or importantly, the feelings, emotions, and perceptions the customer has about those interactions." – Annette Franz.
It is important to note here that customer service and customer experience are not the same. There is a big misconception that they are one and the same. However, in actual fact, customer service is just one part mentioned with the definition.
Customer experience is proactive whereas customer service is reactive. Customer service is the interaction that happens when customer service breaks down. If your customer experience runs smoothly as it should then your customer may never need to contact customer service. We have a whole blog breaking down the differences between the two in more detail here.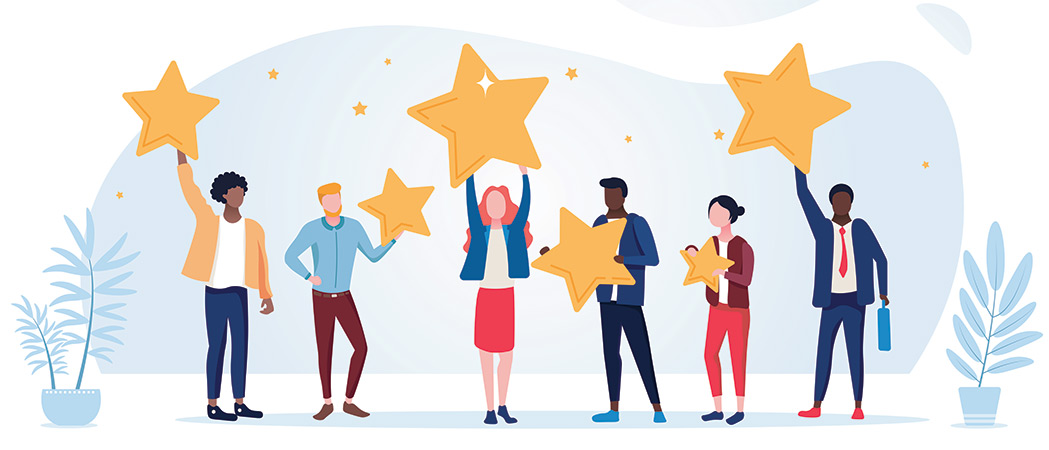 How does Customer Experience build brands?
Delivering a great customer experience is hugely important for any business. The better experience customers have, the more repeat custom and positive reviews you'll receive, while simultaneously reducing the friction of customer complaints and returns (if applicable to your business model).  We are all consumers ourselves. Think about the last time you had a rubbish experience with a company. Did it make you want to return to them next time you needed a similar product/service? Probably not!
All business models can profit from improving their customer experience. With the benefits of increased customer loyalty, customer satisfaction and repeat custom we can't think of a reason as to why you wouldn't want to improve this aspect of your business.
Where do you start?
Changing your business to be customer-centric isn't easy but it's not impossible. It simply requires a collective mindset shift to put customers at the forefront of all decisions. Followed by a behaviour shift that brings the customers voice into all meetings, decisions, services and more.
Listen to what your customers are saying. Customers are more likely to feedback with negative reviews than positive, so take their criticism on board and use it to learn what needs improvement. This will allow each different department to realign their strategy. Marketing teams can alter their messages and customer service teams can have solutions in place. Anticipate your customers' requirements before they ask for it.
Put yourself in your customer's shoes. Look at the customer journey you currently have in place and see if you come across any pain points. Are there any gaps in the journey that would benefit from a strategy refresh? Recent studies have found that waiting for a response is the main cause of frustration.

If you want help from the experts, drop us an email and see how we can help you. Here at Bopgun, we use our creativity to enhance the experience of your customers. We consider every interaction and touchpoint of your customers' journey in order to enhance the perception of their encounter with your business or brand. With the customer at the heart of everything we do, our range of strategic, creative, technical and commercial expertise enables us to identify how all the different elements of your customers' journey fit together.