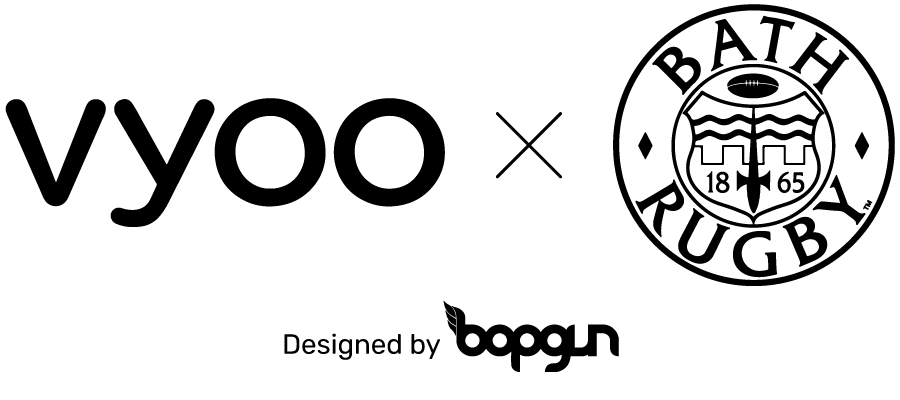 Brand: Vyoo Windows x Bath Rugby
Vyoo Windows – A Perfect Match for Bath Rugby
Our longstanding client, Vyoo Windows, recently announced an exciting partnership with Bath Rugby.
Vyoo Windows offers a contemporary approach to purchasing design-led windows and doors.
Together, we've built the Vyoo branding from the ground up, including the design of eye-catching signage that now proudly adorns The Rec, Bath Rugby's stadium, in the Vyoo Stand.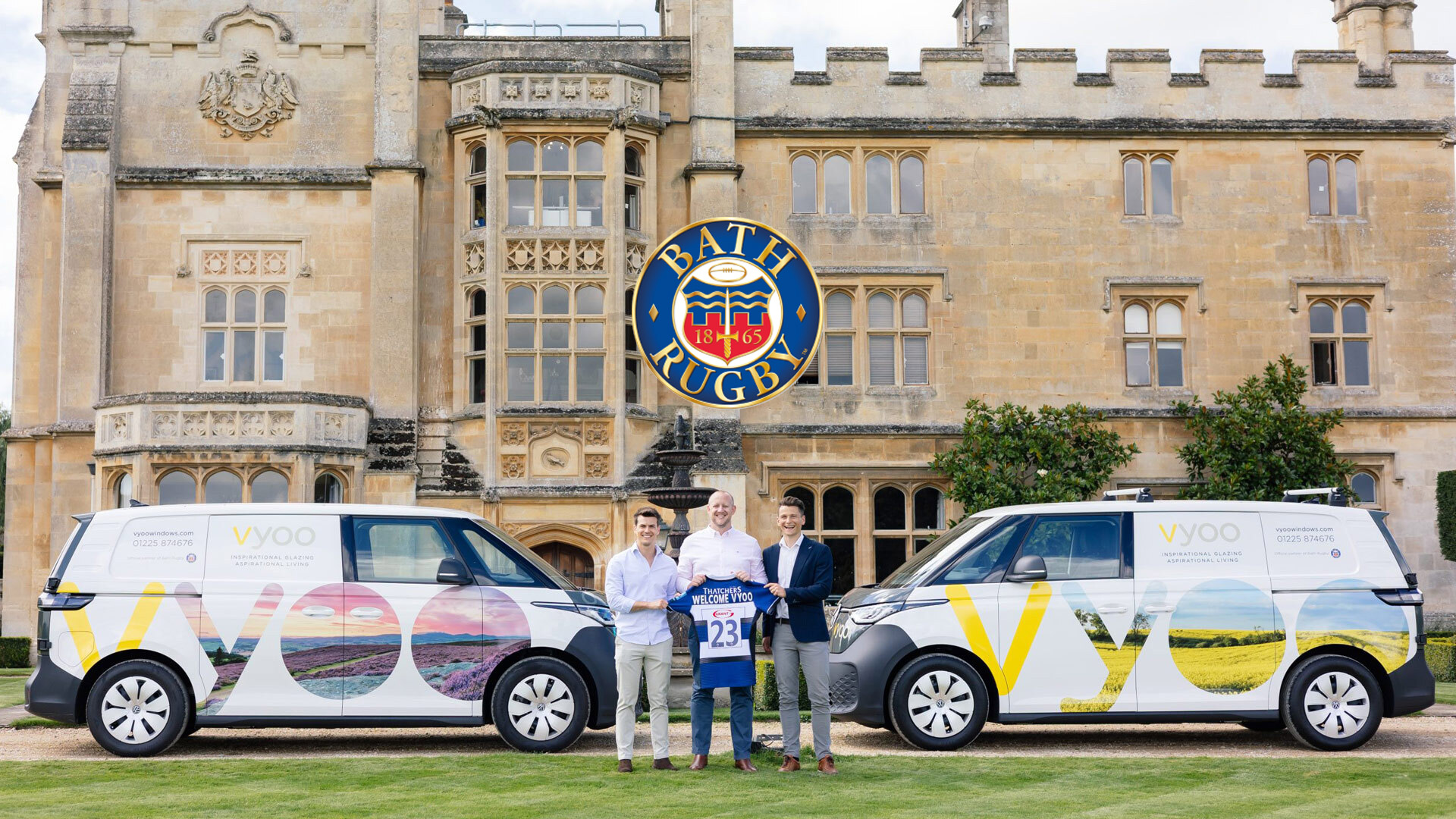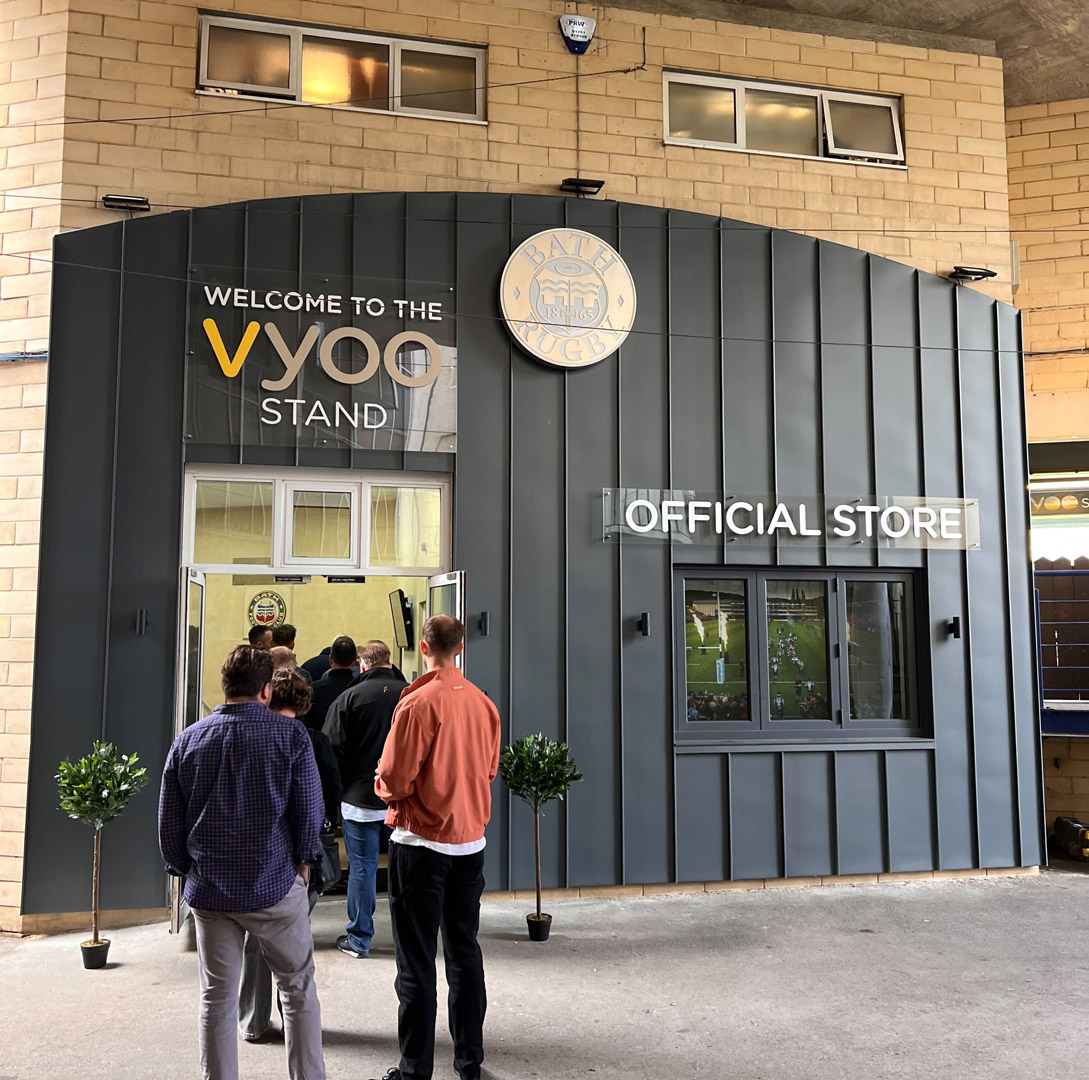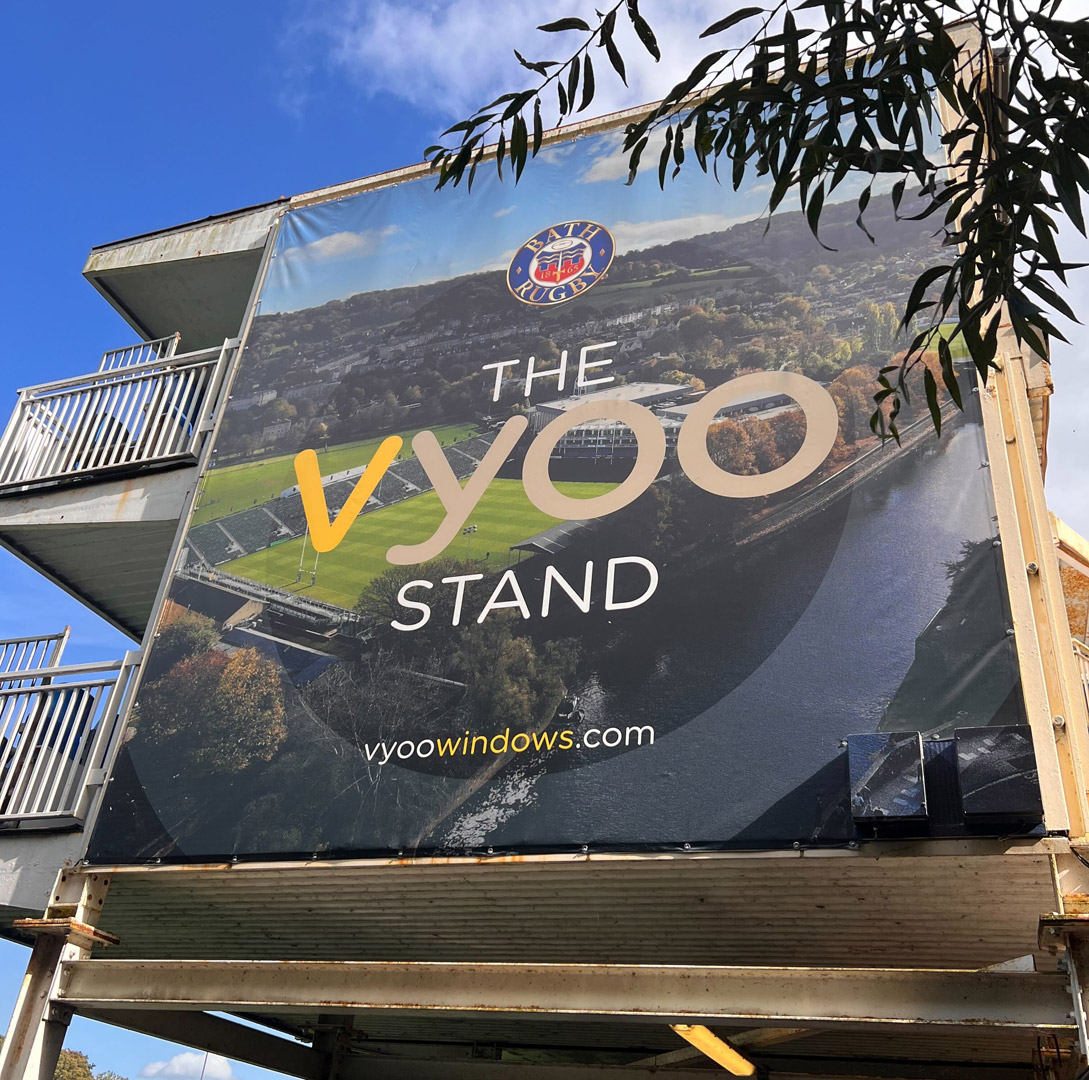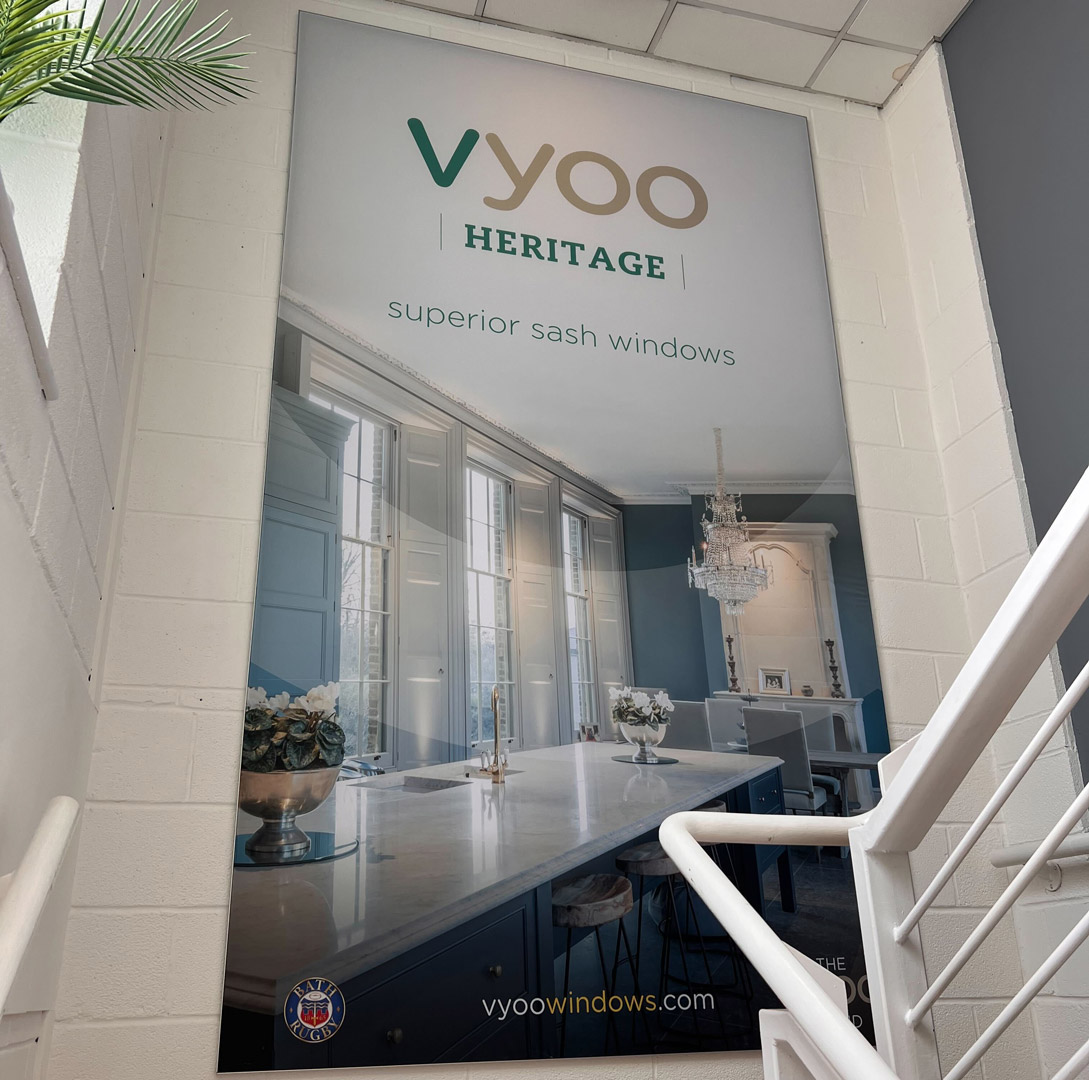 Why Vyoo's Branding is a Winning Play for Bath Rugby
The journey starts in one of our Ignition sessions, where Nathan, Vyoo Windows' founder, arrived brimming with ideas sparked by our pre-session questions. From the outset, it was clear that the Vyoo branding would be more than special; it would be the perfect fit for a window distributor deeply rooted in Bath.
Following this meeting, we compiled a creative brief, merging all our ideas.
Subsequently, our team meticulously refined every brand element, from the colour palette to font choices. After a stylescape presentation breathed life into the brand, Nathan gave us the green light, and development kicked off.
Lastly, we ensured all brand touchpoints resonated deeply with Vyoo's audience, from the logo to the website.
The taupe colour we selected paid homage to Bath's distinctive sandstone, honouring the city's unique character. Furthermore, the double O's in the logo served a dual purpose, conveying both the literal meaning of "view" and symbolising windows, allowing the logo to tell countless narratives.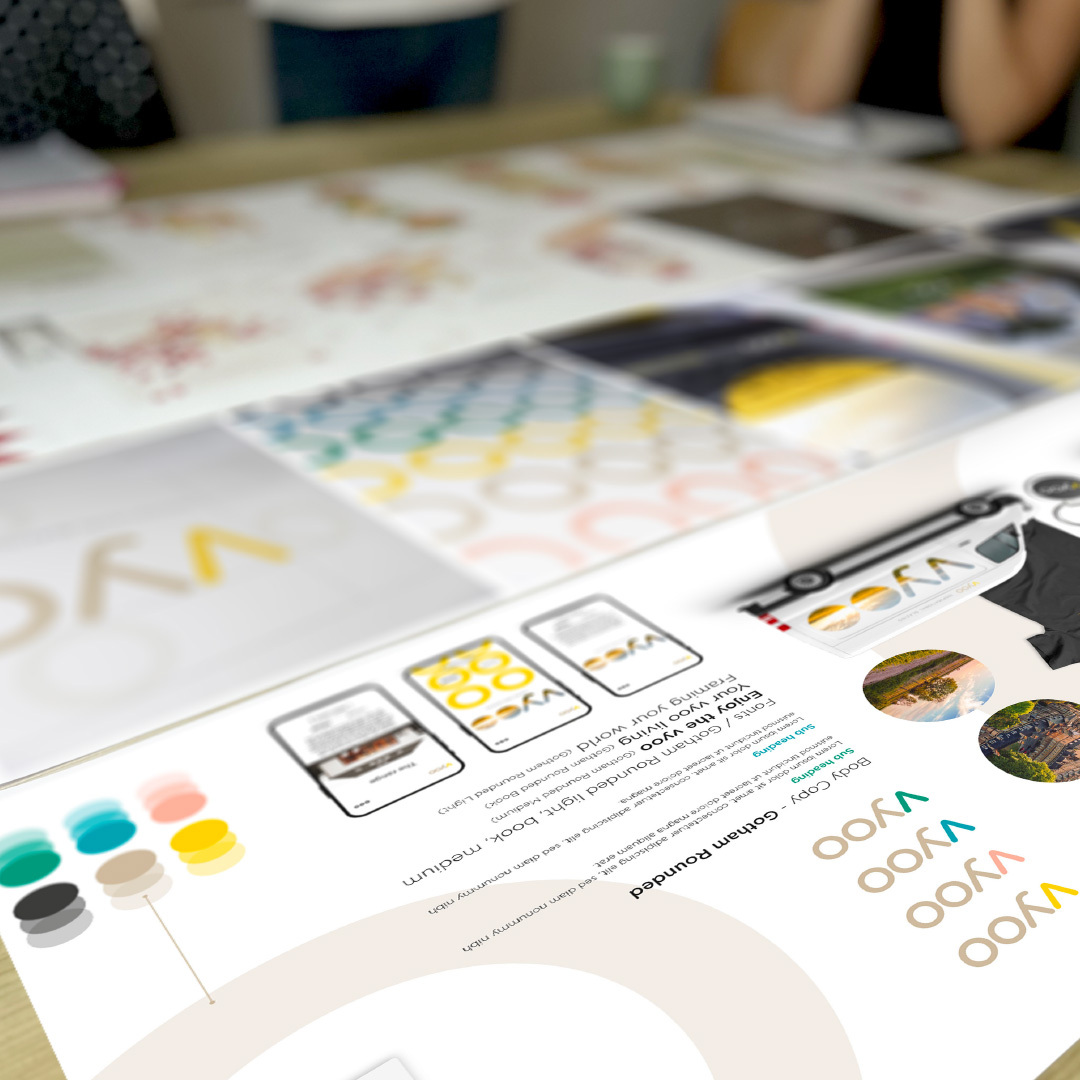 "The idea for the Vyoo brand was to elevate above everybody else. It's not an Everest or Polar Windows. It's higher class again, to give reassurance to the brands beneath it and the suppliers that distribute the windows."
Jonathan Taylor

Creative Director, Bopgun Design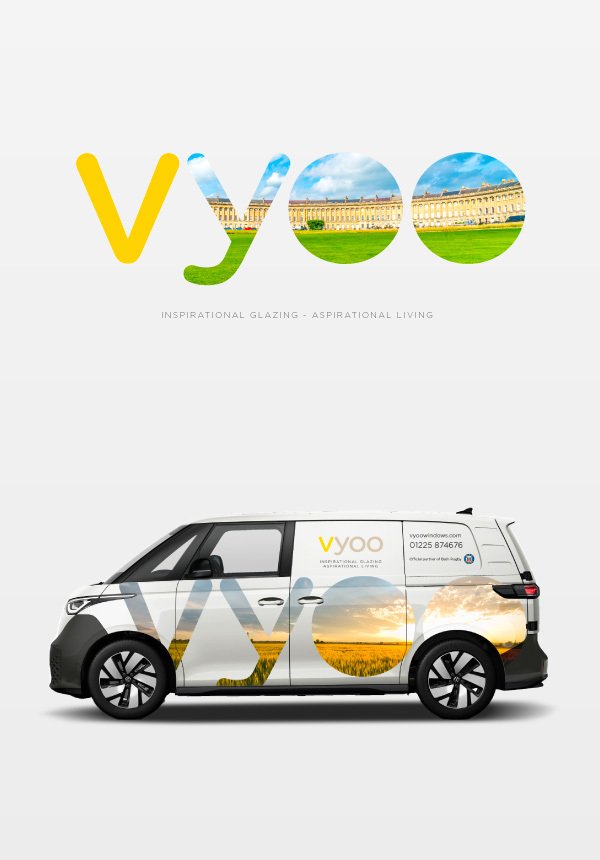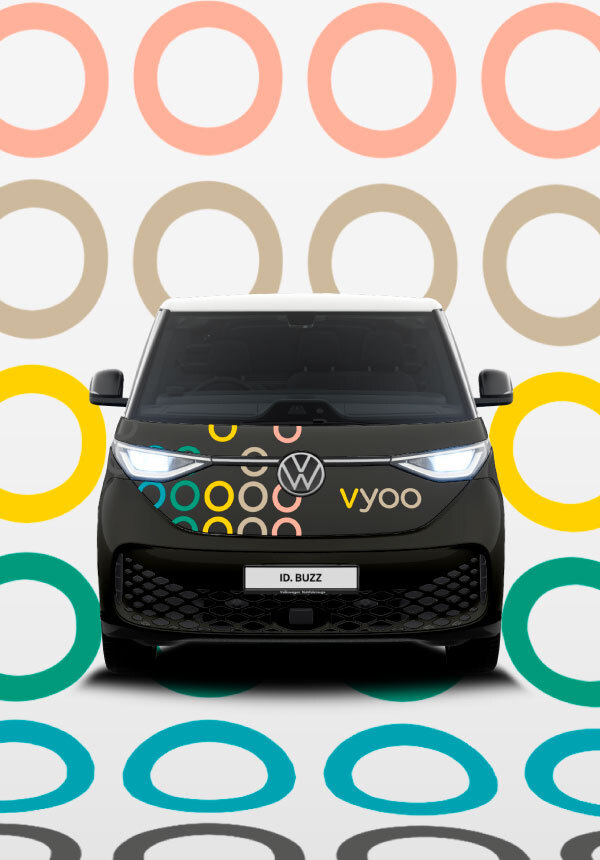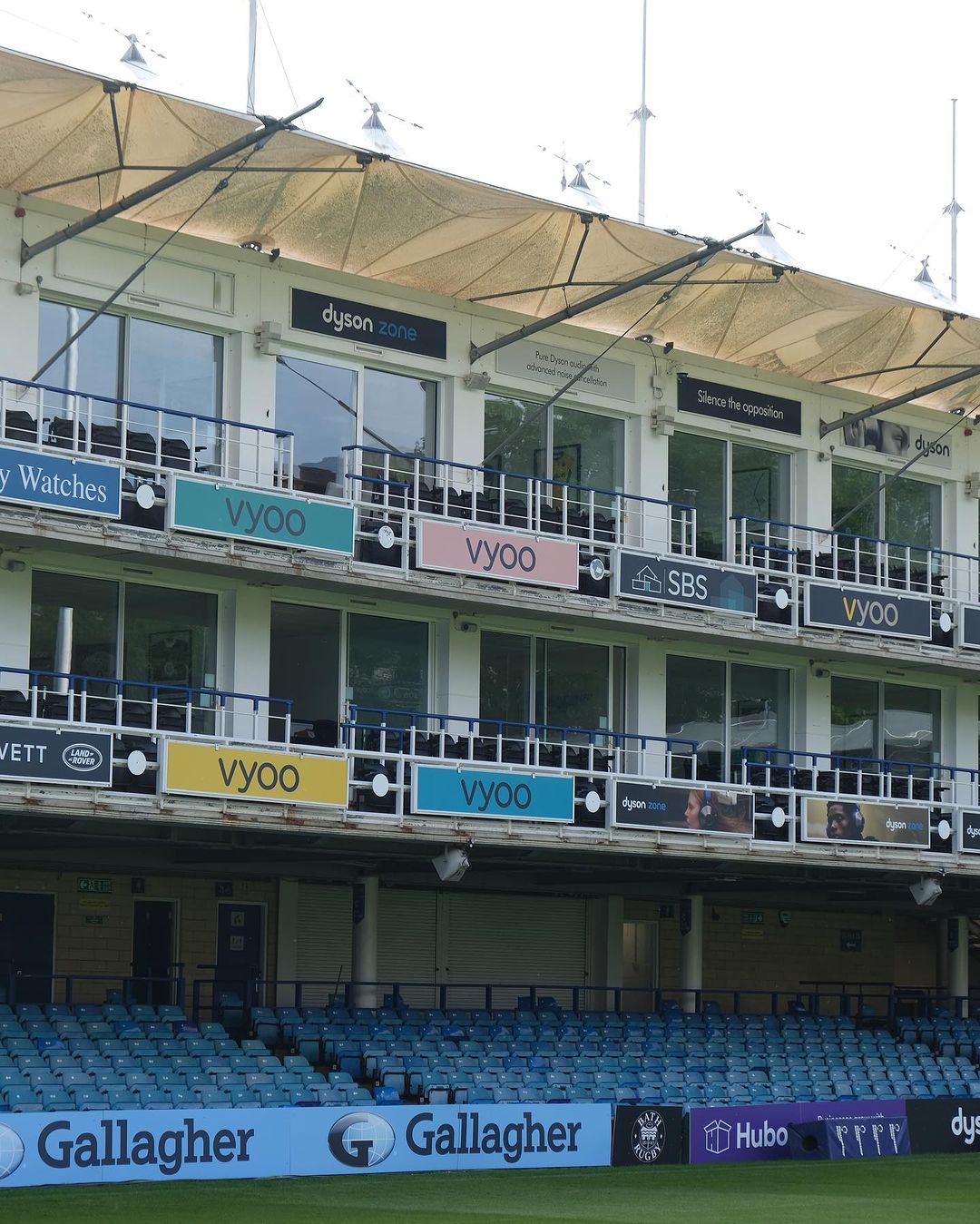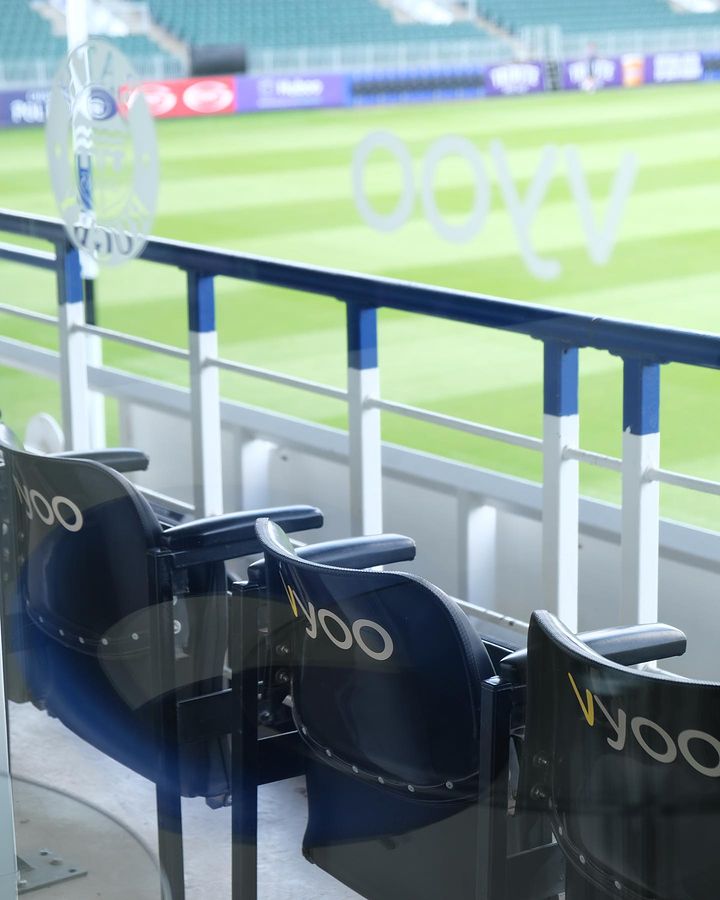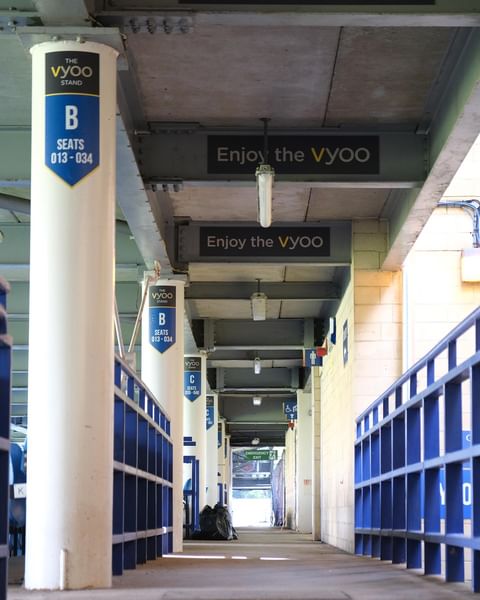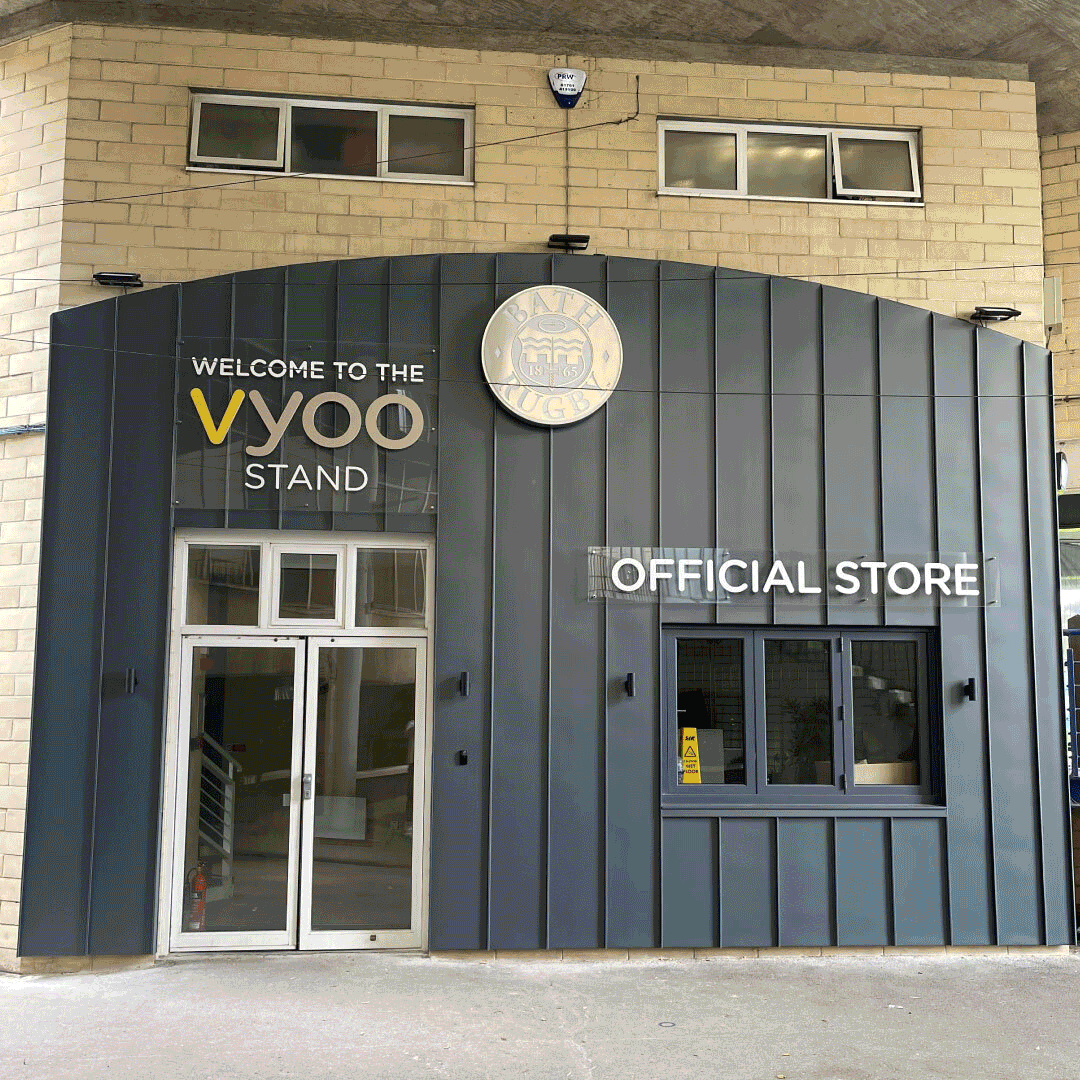 The Vyoo Stand – A Collaborative Triumph
Collaborating closely with Bath's Freestyle Designs, we crafted exclusive signage for the Vyoo stand at Bath Rugby.
Together, we carefully sized each piece to ensure maximum impact across the box and stadium.
With Freestyle Designs, we also designed and implemented Vyoo's striking Volkswagen buzz signage, creating a lasting impression with vibrant colours.
The Final Whistle
To conclude, designing signage and a brand that is now showcased at Bath Rugby, a respected institution, was a fascinating experience. Moreover, it's been a journey filled with hard work, attention to detail, and a shared passion for doing things exceptionally well.
As Vyoo Windows proudly displays its brand at the Bath Rugby stadium, we are proud of the lasting impact our design work has had in this incredible partnership.
"Our goal is to inspire potential customers to want Vyoo windows, and for every customer to take pride in their choice of Vyoo Windows products."
Jonathan Taylor

Creative Director, Bopgun Design