MULTINATIONAL SUBSCRIPTION WEBSITE FOR CLASSIC JUDGE DREDD COMIC BOOK COLLECTION
Client: Hachette Partworks
What we did: Subscription Website Design & Build, Motion Graphics, Print Design
The client
Hachette Livre is one of the world's biggest and longest-­running book and magazine publishers.
Subsidiaries include Hachette Partworks Ltd, who publish thousands of special interest series collections for the mass market.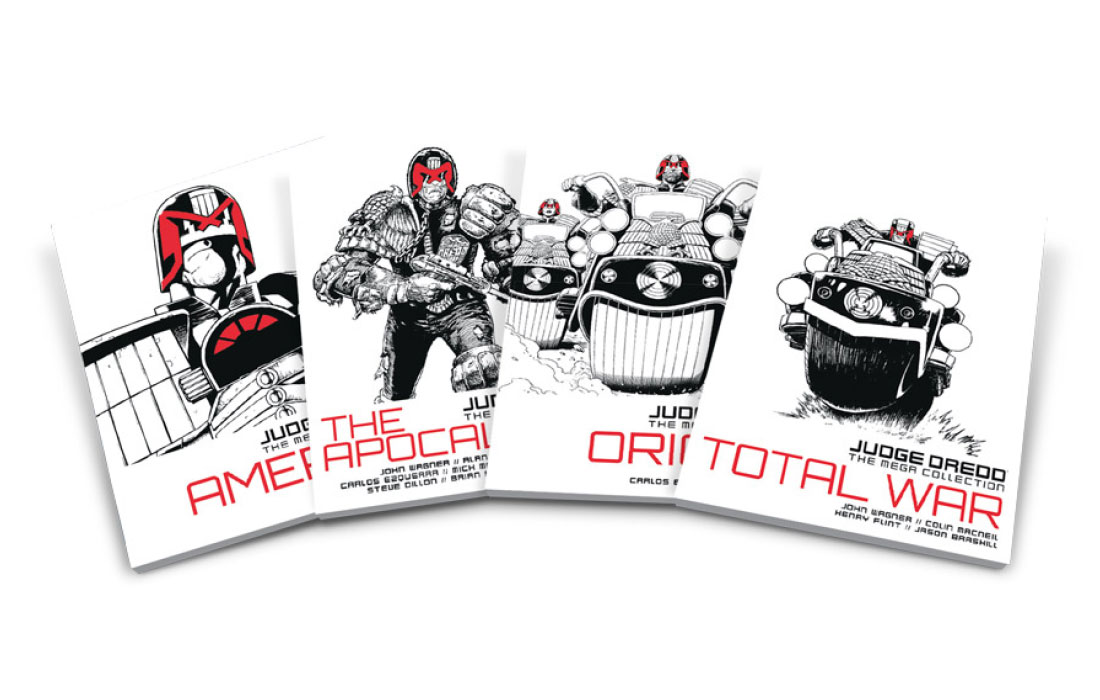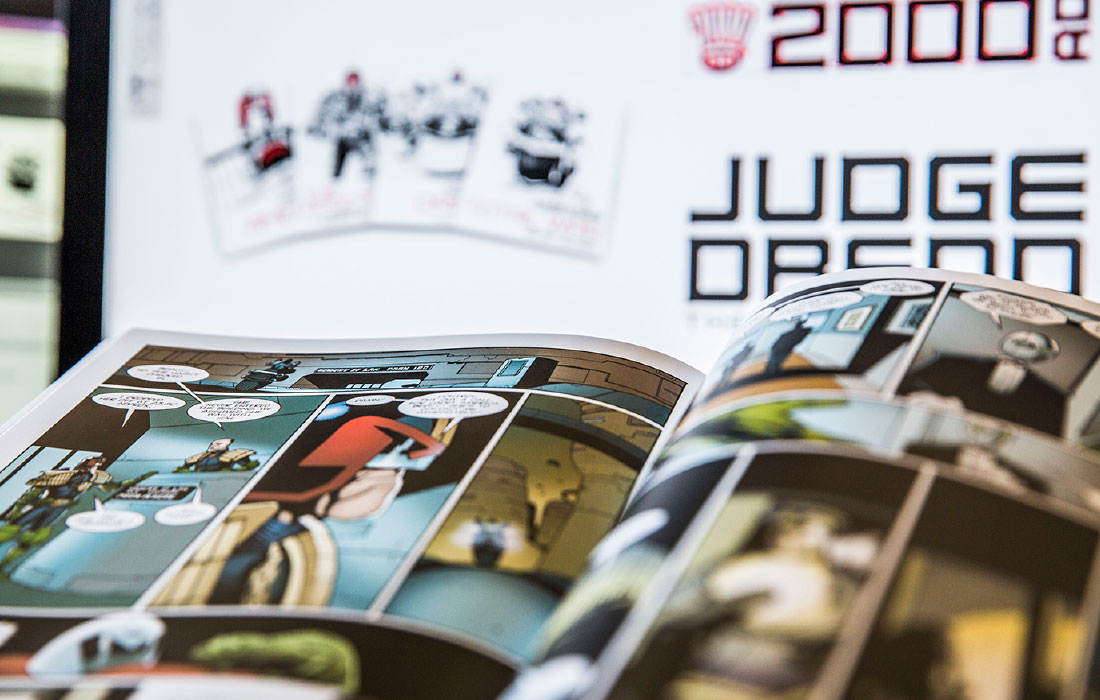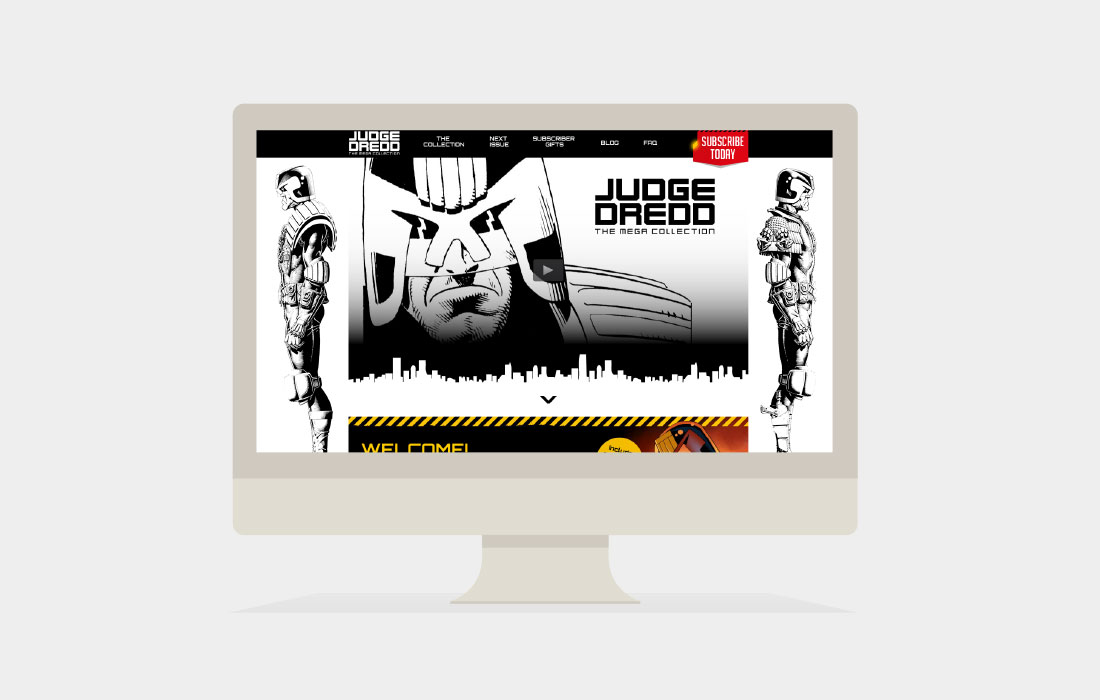 The challenge
Hachette came to us with a major UK launch of Judge Dredd: The Mega Collection a stunning collection of the best stories from 30 years of the classic comic. They needed a website to act as the hub for all their marketing: TV advertising, digital and email campaigns and in-store publicity.
Every element of the huge, high ­budget campaign would point back to the central website, which needed to handle the traffic and convert customers into subscribe.
That meant it needed to look seriously impressive and be bang on the money when it came to detail and design ­Judge Dredd fanatics really are just that: fanatics. We couldn't afford to get the smallest thing wrong!
But the site also had to be up to the technical task of handling payments ­ and to make matters even more challenging it had to work across multiple countries, seamlessly customising for each localised launch.
Bopgun solution
Building www.judgedreddcollection.com required all of our creative powers and technical problem-solving skills.
To give the site the dynamic visual power we knew Judge Dredd fans would demand, we set about creating a multimedia content experience that could impress the audience but still offer a natural user journey to subscription sign-up, and be sleek enough to handle the large traffic spikes delivered by the TV ads.
Site viewers are greeted by an explosive, fast paced video ­storyboarded, produced and delivered entirely by Bopgun. They then scroll to a welcome message and subscription, upgrade and cross selling info, plus interactive content including a favourite character poll. A blog powered by fans encourages return visits.
But the whole site is also geared towards sales. Technical innovations included a user trackability function, so that those who register as interested but don't subscribe are sent tailored follow-­up emails.
To handle the multinational nature of the site we used geolocation technology, which means the site recognises the user's country and delivers custom information and payment functions accordingly.
The result was a website that took the Judge Dredd brand into the digital age and generated subscriptions that exceeded Hachette's targets. With this sucess they commissioned us to design supporting materials including digital ads, posters and in-store graphics ­and we subsequently worked on the launch of the title in Australia and New Zealand.
"I can't overstate how critical the website was for Judge Dredd: The Mega Collection campaign. It was a real challenge on lots of levels ­and Bopgun got it absolutely right first time."
Tom Bath - Marketing Director

For the Judge Dredd project, Hachette needed design, digital video and visual content and technical functions of the very highest quality.
Bopgun can provide state­-of-­the-art website solutions for even the most demanding and tech­ savvy audiences...